Just trust us and book your tickets NOW for the annual Gloucestershire Cheese Roll in Brockworth, England.
Since you missed this year's action (the event happened over the weekend), we'll catch you up: The Cheese Roll is a bizarre and awesome 200-year-old tradition in which thousands of intrepid Brits (and intrepid humans from an array of other nations) chase an eight-pound wheel of cheese down a hill.
They're celebrating the return of spring, among other interesting things.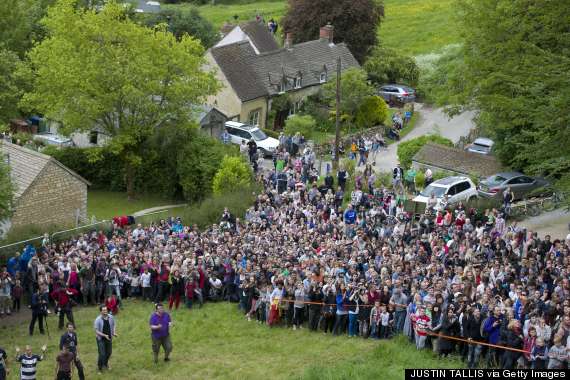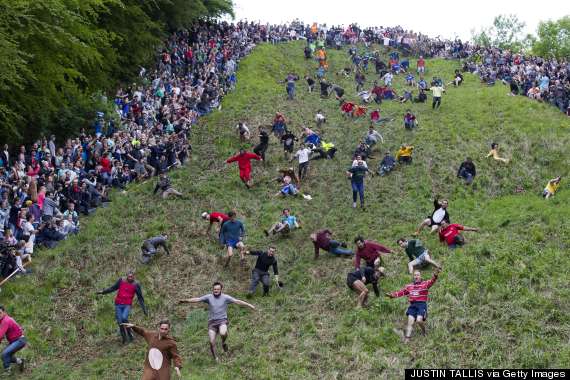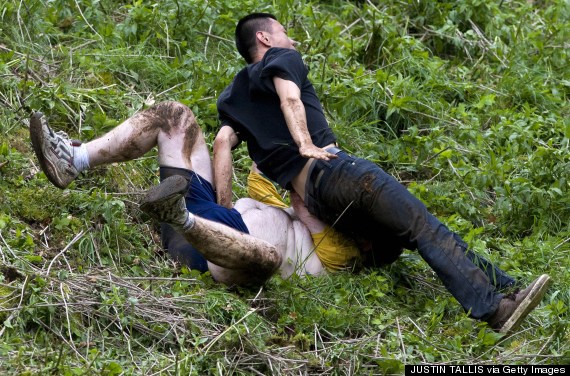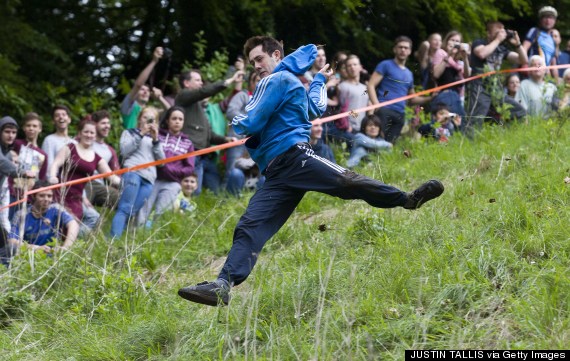 The cheese-rolling hill -- known as Cooper's Hill above the town of Brockworth -- is incredibly steep. It is almost impossible to remain on foot for the descent, but competitors are willing to risk injury if it means securing that coveted orb of mold.
The official, sanctioned Cheese Roll was cancelled after 2010, when nearly 15,000 people showed up and far exceeded the capacity of the hill. However, that hasn't stopped speedy cheese-mongers from staging their own race in the years hence.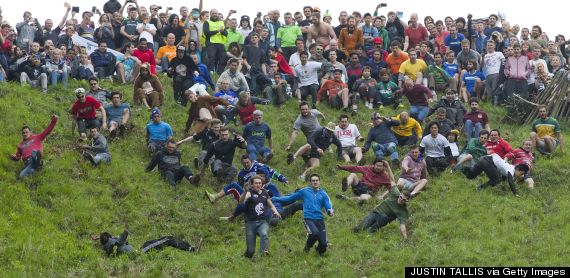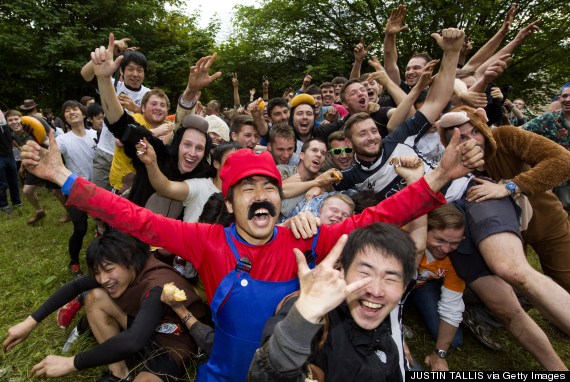 One of this year's Cheese Roll winners, 19-year-old Josh Shepherd from Brockworth, shocked everyone when he revealed he does not -- gasp! -- enjoy eating cheese.
"I don't know what I'm going to do with the cheese," he told The Guardian.
For those who actually like cheese, may we suggest you start training now for next year's event?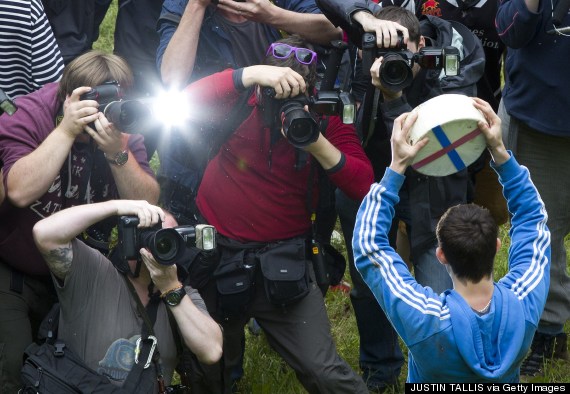 BEFORE YOU GO
PHOTO GALLERY
Cheese Rolling Race In Gloucestershire