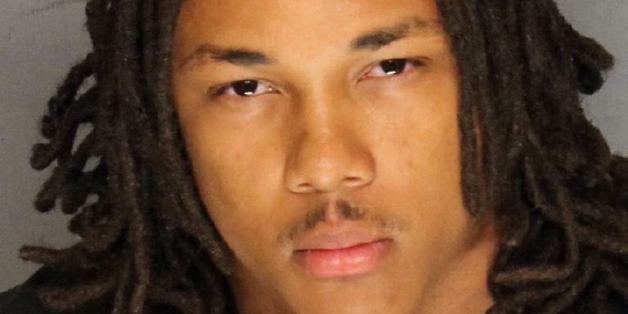 A man suspected of forcing underage girls into prostitution at a Motel 6 was caught with condoms and a book on "pimpology," police say.
Chester Brown, 20, was collared in Stockton, California after one of his alleged underage victims escaped and contacted her father, CBS Sacramento reports.
CBS has more:
Police say that 17-year-old girl also called police and told them she recently ran away from an Antioch home after a fight with her parents. She told them Brown picked her up and took her to the Motel 6 in Stockton, where he forced her to have sex with different men.

She says Brown forced her to create an account on MyRedbook.com and threatened to kill her if she didn't do what he told her.
He's also accused of having sex with that victim, according to FOX 40.
Police say they took him in when he showed up to the motel over the weekend with three other girls between the ages of 14 and 16. He was carrying condoms and a book on "how to be a pimp," cops said. One of the victims told police that another 14-year-old girl was teaching her how to be a prostitute, and that she'd been reported as a missing person.
Brown faces a slew of charges including kidnapping, terrorist threats, sexual battery and sex with a minor. He remained in the San Joaquin County Jail on Monday in lieu of $1.4 million bail.
Stockton Police spokesman Joe Silva told Recordnet.com that human trafficking in the area is all too common.
"Basically, these girls end up meeting someone they think they can trust; somewhat like a father figure. Then that person will use fear into making them do what he wants them to do," he said.
DO YOU NEED HELP?

Recordnet.com has a list of resources for victims of human trafficking. If you are a victim or know someone else who is, contact the National Human Trafficking Resource Center Hotline at (888) 373-7888 or text "info" or "help" to Be Free (233733). This line is open all day, every day of the year.
Like Us On Facebook |

Follow Us On Twitter |

Contact The Author
BEFORE YOU GO
PHOTO GALLERY
Missing Children