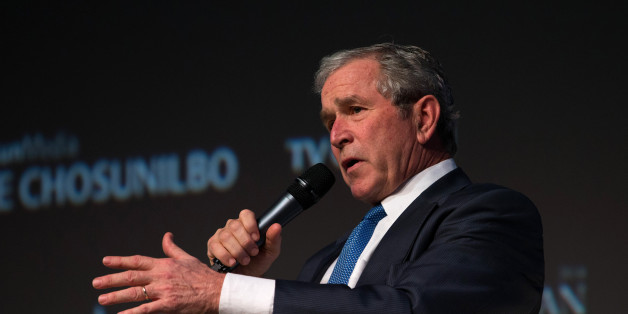 Former president George W. Bush had knee replacement surgery over Memorial Day Weekend, NBC Chicago reported Tuesday.
Bush had surgery Saturday at Chicago's Rush University Medical Center, and returned to his home in Dallas, Texas on Monday.
CNN confirmed NBC's report with Bush spokesman Freddy Ford, who described the surgery as "successful."
"[Bush was] up walking around and even went up and down a flight of stairs just a couple hours after the procedure," Ford said.
Bush, known for remaining physically active while in office, was diagnosed with runner's knee in 2003. Since then, he's become an avid cyclist. While in office, he rode his mountain bike at Camp David and at his ranch in Crawford, Texas. Each year, he leads the Warrior 100K, a bike ride honoring the wounded veterans of the wars in Iraq and Afghanistan.
Last year, the 43rd president had heart surgery after a doctor found a blocked artery during a physical examination.
BEFORE YOU GO
PHOTO GALLERY
Unveiling The Bush Portraits