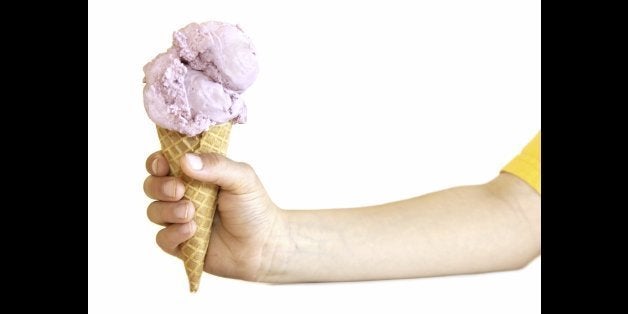 Summer is upon us, which means we'll be making daily trips to the ice cream shop. Think we're kidding? You don't know us as well as you should. We're ice cream maniacs here at HuffPost Taste, and in the summer, we really don't hold back.
After years of spending serious amounts of time at the ice cream shop (one of us even worked at one -- what up Emack & Bolio's!), we've become very familiar with the scene at these establishments. Wherever you find yourself in the country -- be it a small ice cream stand near the beach or a bustling store with a line around the block in a city -- you're likely to run into a predictable cast of characters.
There's always the giddy little kid, dragging his or her parent inside, and there's always the person who asks for a thousand samples before deciding he or she didn't really want any ice cream anyway. While we kind of hate some of these people, we really just love them all, because they signify ice cream season -- the happiest season of all.
Here are 15 people you'll definitely run into at the ice cream store this summer.
BEFORE YOU GO
PHOTO GALLERY
Ice Cream Recipes