It was such a thrill to have Orbitz Travel Expert Jeanenne Tornatore as my guest on Mondays With Marlo. An expert on all things travel, Jeanenne shared some excellent tips on how to pack smart for our next trip, what lesser-known, cost-effective destinations we should consider visiting this summer, and when and where we should look for the best travel deals. With three small children, a successful career under her belt and an impressive travel log to boot, Jeanenne truly does it all! Be sure to watch our full interview for all of her great tips and advice.
For more of Jeanenne's expert travel tips, view the slideshow below:
PHOTO GALLERY
Travel Tips From Jeanenne Tournatore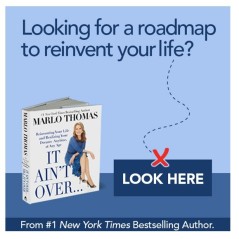 Add Marlo On Facebook:
Follow Marlo on Twitter:
Sign up to receive my email newsletter each week - It will keep you up-to-date on upcoming articles, Mondays with Marlo guests, videos, and more!