If you're interested in booking a trip to a lesser-known travel destination this summer, Orbitz Travel Expert Jeanenne Tornatore has a few cost-effective recommendations for you to consider.

According to Orbitz bookings, the top three most popular summer travel destinations are currently Cancun, Las Vegas and Orlando.

"These destinations always draw big crowds during the summer months," Jeanenne told us.

As an alternative to these more popular spots, Jeanenne gave us a few of her favorite smaller, lesser-known destinations.

First, Jeanenne recommends Savannah, Georgia. "It has such a charm, and it is only 30 minutes away from beautiful beaches," she added.

Another of Jeanenne's favorite spots: Asheville, North Carolina, for its beautiful smoky mountains.

Also on her list: New Orleans. "It gets really hot in the summer, but it's cheap. It's a great time to go to walk around the French Quarter," she said.

Finally, Jeanenne loves park destinations like Park City, Utah. "It's not as crowded, plus there are so many outdoor things to do!"
For more of Jeanenne's expert travel tips, view the slideshow below:
PHOTO GALLERY
Travel Tips From Jeanenne Tournatore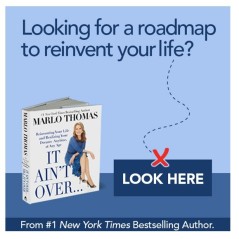 Add Marlo On Facebook:
Follow Marlo on Twitter:
Sign up to receive my email newsletter each week - It will keep you up-to-date on upcoming articles, Mondays with Marlo guests, videos, and more!