Both of New York's tabloids covered the same story about mass murderer Elliot Rodger on Tuesday, but they did it very differently.
The story focused on one of the women Rodger wrote about in his terrifying manifesto. The New York Daily News blurred out the woman's face, told readers it would not be printing her name and even put the "#YesAllWomen" hashtag on its front page. Inside, it quoted the woman's father, who said he feared his daughter would be targeted by a copycat killer if she was identified.
Daily News front page: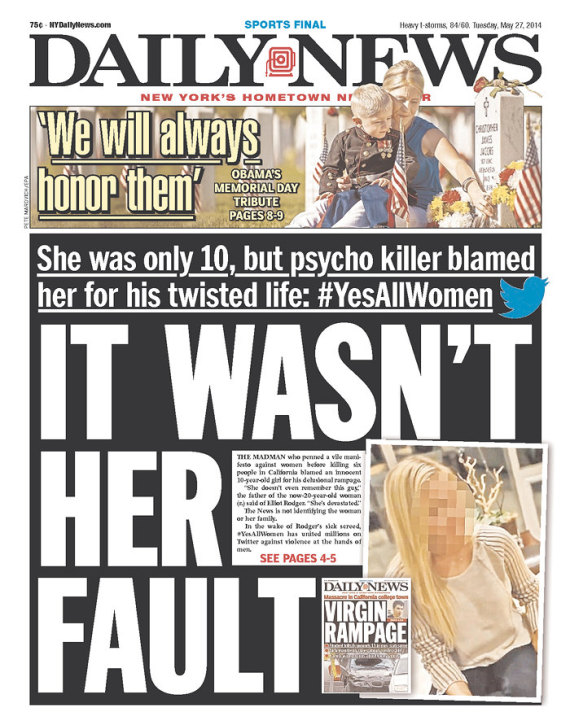 The New York Post took a different tack, plastering the woman's name and photo across its front page. For good measure, it also used pictures of the woman in a bikini to illustrate its story.
(We decided not to show or link to the Post's front page.)