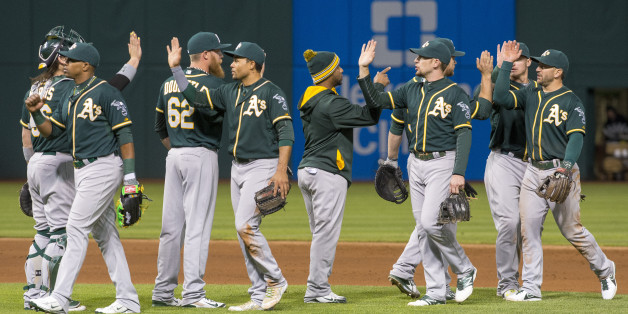 The Oakland A's are doing that thing again. They're getting far more bang for their buck than just about every other team in baseball. Despite ranking near the bottom of Major League Baseball in opening day payroll, the A's jumped out to an early division lead in 2014 and rank near the top of the majors in several key statistical categories as the season heads into summer.
By comparison, the New York Yankees' four highest-paid players make more money than the entire opening day payroll of the A's. The same is true for the Los Angeles Dodgers and Philadelphia Phillies. None of those teams were in first place on Memorial Day.
Take a look at where the A's rank in some key statistical categories through Memorial Day weekend.
Opening Day Payroll: $83,401,400 (25th)
Runs: 2nd
Home Runs: 4th
RBI: 3rd
Walks: 1st
On-Base Percentage: 2nd
Slugging Percentage: 7th
ERA: 1st
Run Differential: 1st