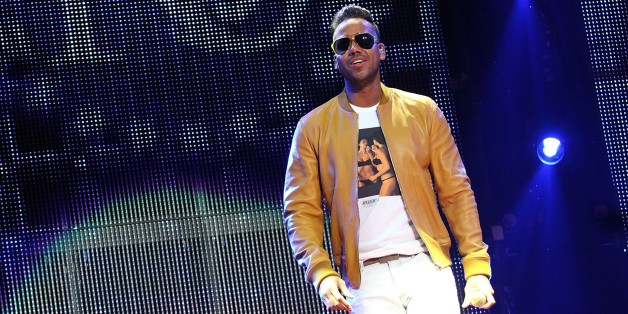 "Fast & Furious 7" is back on track and it's still allowing new faces to come along for the ride.
On Thursday, Vin Diesel took the stage at Los Angeles' Staples Center and crashed Romeo Santos' sold out concert to announce that the "King Of Bachata" would be starring in the upcoming film.
Diesel, whose character Dominic Torreto has been a focus point in the Fast & Furious franchise, popped up on stage and took the mic from the Bronx-born artist.
"I came here tonight, to tell you, that Romeo will be in Fast & Furious 7", Diesel said with a grin as the crowd cheered.
Production on the seventh installment of the "Fast & Furious" franchise was delayed after the death of Paul Walker in November 2013. In April, Universal confirmed the actor's brothers and CGI would be used to complete the star's remaining scenes.
Details concerning the Grammy-nominated singer's role have yet to be revealed, but Santos will make his debut on the silver screen alongside Diesel, Jordana Brewster, Dwayne Johnson, Michelle Rodriguez, Tyrese Gibson and more.
Romeo is currently touring after the success of his second solo album "Formula Vol. 2" and was recently chosen as the face of Latina magazine's annual "Hot Guys" issue.
"Fast & Furious 7" will premiere on April 10, 2015.

BEFORE YOU GO
PHOTO GALLERY
Romeo Santos