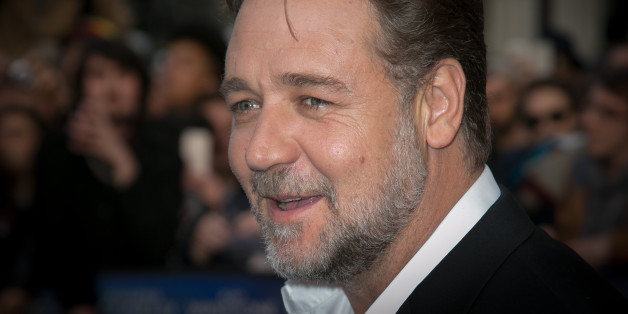 Russell Crowe sparked controversy after he argued against a boycott of the Dorchester Collection, a Brunei-owned luxury hotel chain whose U.S. properties include the Hotel Bel-Air and the Beverly Hills Hotel.
That chain, of course, is owned by Hassanal Bolkiah, who happens to be the sultan of Brunei, a small Asian country which recently adopted strict Islamic penal laws which include capital punishment for same-sex acts.
Crowe took to Twitter to pledge his support to the lesbian, gay, bisexual and transgender (LGBT) community, but nonetheless defended his decision to oppose a Dorchester Collection boycott.
#1 Sending me abuse will not stop my support of Gay , Lesbian, Bi and Trans Gender rights. The laws that Brunei are adopting are hideous.

— Russell Crowe (@russellcrowe) May 20, 2014
#2 however, throwing the staff of Dorchester Collection Hotels under the bus to make a political point is not acceptable to me.

— Russell Crowe (@russellcrowe) May 20, 2014
#3 these are hard working people with families and I guarantee you they come from all walks of life

— Russell Crowe (@russellcrowe) May 20, 2014
The 50-year-old "A Beautiful Mind" and "Les Misérables" star, however, did suggest an alternative:
#5 the decision to enact these laws is reprehensible and horrifying. Pressure your govt to cease trade contact, refuse to use Brunei oil

— Russell Crowe (@russellcrowe) May 20, 2014
Crowe's views are in sharp contrast to those of Ellen DeGeneres and Jay Leno, who have vowed not to visit a Dorchester Collection property until Brunei amends its anti-LGBT legislation.
Vogue Editor-In-Chief Anna Wintour has followed suit, saying she will not be staying at Paris's Le Meurice (a Dorchester property) when she is in town for Paris Fashion Week.
"While I am sensitive to the potential impact that this issue may have on the wonderful staff at Le Meurice, I cannot in all good conscience stay there, nor can Vogue's editors," Wintour told The New York Times.
Meanwhile, a spokesperson for the hotel chain released a statement to WWD, saying that officials had "no involvement in this religious and political issue."
"We continue to abide by the laws of the countries we operate in and do not tolerate any form of discrimination of any kind," the spokesperson added, according to the report. "The laws that exist in other countries outside of where Dorchester Collection operates do not affect the policies that govern how we run our hotels."
BEFORE YOU GO
PHOTO GALLERY
25 LGBT-Friendly Products & Companies Targeted By Boycotters