A scourge of wildfires tore through California's San Diego County earlier this month, scorching more than 27,000 acres and forcing thousands from their homes.
Photographer Jeff Frost spent two days documenting the disaster as it consumed land, homes and anything else in its path.
"When I got home I found myself reeling from the psychological impact of seeing such devastation," Frost wrote in a description of a time-lapse video he produced. "I couldn't stop working on the photos (8,000 of them in two nights!) and thinking about the fire from the viewpoints of everyone and everything I could."
Despite firefighters' efforts to get the blazes under control, this year's wildfire season is shaping up to be one of the worst the region has ever seen. The entire state remains in the grips of an ongoing drought, and communities are running out of water. Take a look at Frost's eerie photos below.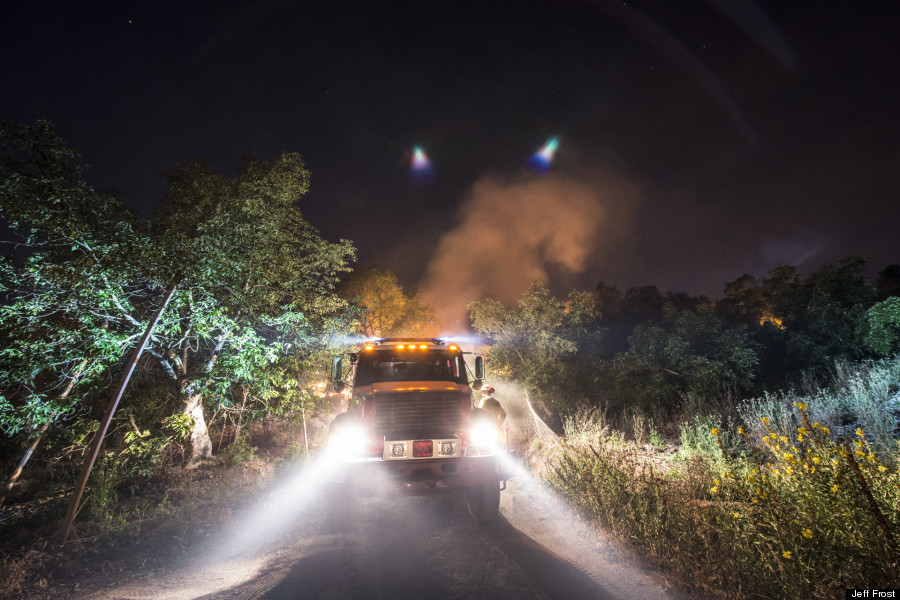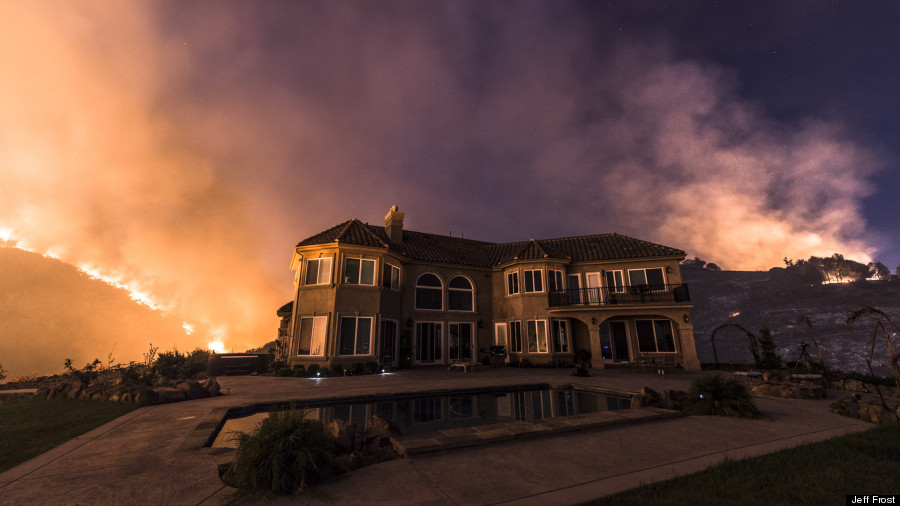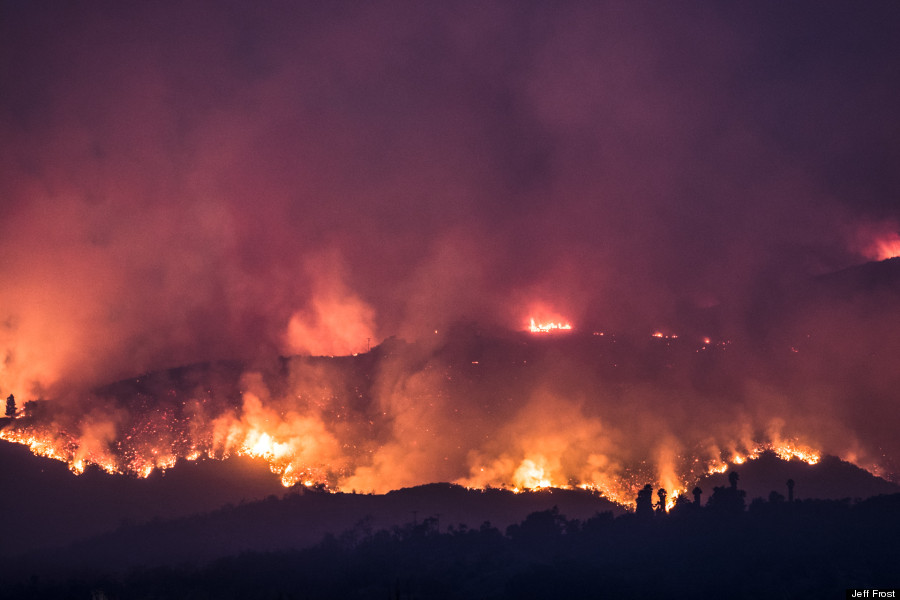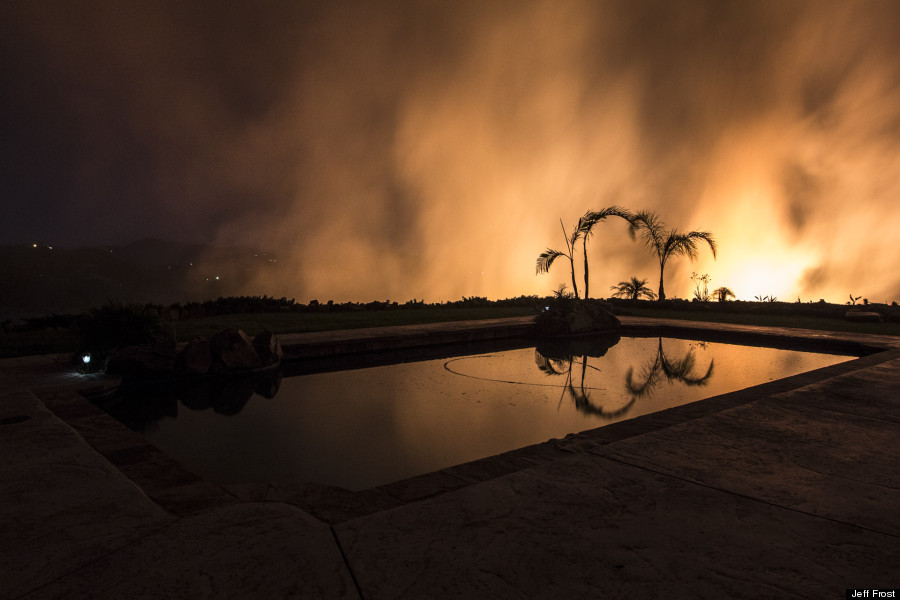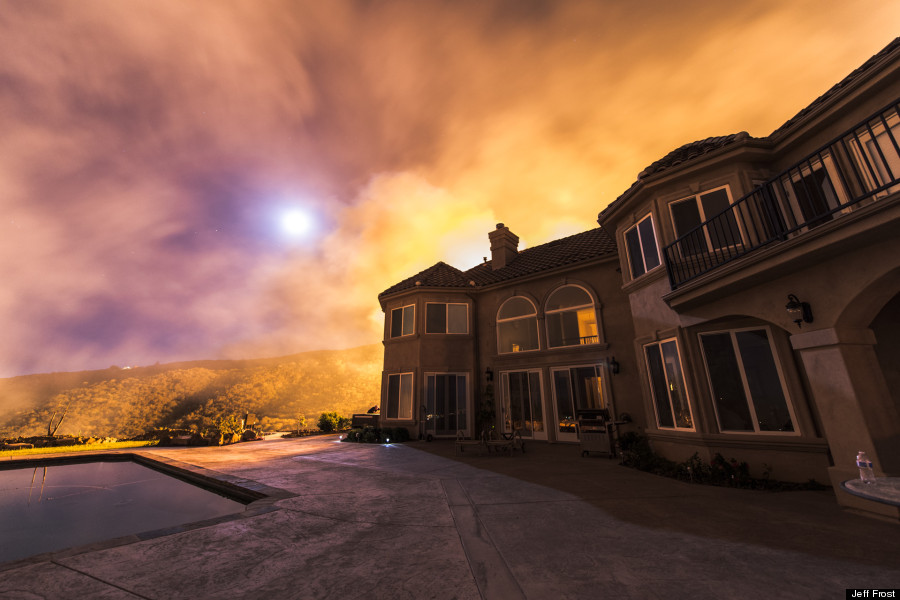 TEMP Cocosfire - A Time Lapse Fire Film from Jeff Frost on Vimeo.
BEFORE YOU GO
PHOTO GALLERY
Wildfires Out Of Control