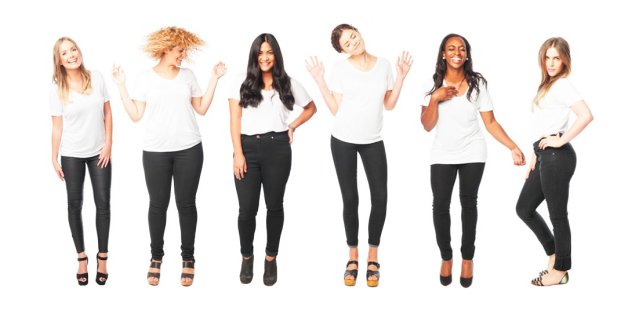 At its core, online shopping is pretty great. You avoid the horrors associated with shopping at the mall, can do it from just about anywhere with an Internet connection and try on your purchases from the comfort of your own home. However, there are times when buying at the click of a mouse can be ... problematic. Like when you try your buys on for the first time and they don't fit, or they look different on you than they did on the model.
Well, you're in luck, online shopping lovers. Sizeable, a new Australian-based website, hopes to eliminate the surprise factor when it comes to how an outfit will look on your specific body. Using a portfolio of six models who range from sizes 6-14, they aim to provide a more realistic idea of how something will actually look. The site provides a detailed description of each model's measurements, and it features photos of all six in the site's selection of offerings.
Of course, there are countless body types, and not every single one can be represented here. However, it is refreshing to see how one piece of clothing looks on a bunch of different, real women, and to have at least some of the guesswork taken out of buying something online.
Click here to check out the clothing. Happy (and easy) shopping!
BEFORE YOU GO
PHOTO GALLERY
Our Favorite Online Shopping Sites