This list was assembled with data provided by Rank & Style.
With all the sweat and dirty air among us, our faces have the tendency to transform when the seasons change. Since it's the unofficial start of summer this week, we need to make sure that our skin is getting the care it needs -- which means exfoliation.
That's why we love the team over at Rank & Style for compiling a list of the top natural face scrubs for our precious complexions.
Based on reviews and popularity, here are five of the best face exfoliants on the market.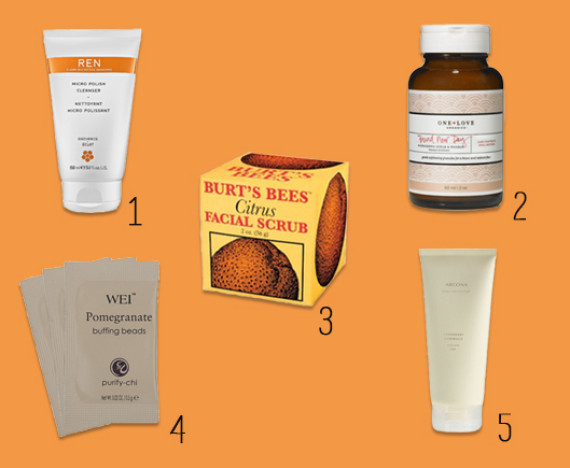 1. REN Micro Polish Cleanser, $30: Get a gentle but deep clean with REN's foaming formula.
2. One Love Organics Discover Brand New Day Microderma Scrub and Masque, $39: This scrub "is downright obsessive-worthy" says one reviewer, so I guess we've found another go-to product.
3. Burt's Bees Citrus Facial Scrub, $7: Afforadable and citrus-y? Perfect.
4. WEI Pomegranate Buffing Beads, $20: Well, we do know that pomegranates are amazing for the skin, so this one seems like a no brainer.
5. Arcona Cranberry Gommage Exfoliant, $44: Arcona's gommage uses volcanic and sugary ingredients to get that refreshing outcome you want and need.
Head over to Rank & Style to see the complete list of top natural face exfoliators. Plus, check out the best natural eye creams, maxi dresses under $100 and natural face cleansers.
BEFORE YOU GO
PHOTO GALLERY
Our Favorite Drugstore Beauty Products