Charlize Theron is a vision in black and white for the new issue of Esquire UK.
The 38-year-old poses for photographer Terry Richardson for the shoot, rocking a sexy swimsuit and a Marilyn Monroe-inspired hairdo.
"I am presented as this dark person who comes from this dark past who is therefore obsessed with playing these dark people -- and it couldn't be further from the truth," Theron told the magazine, adding that although there were things about her family life that "weren't healthy," her parents "instilled certain fundamentals in me."
She grew up as an only child on a farm in Benoni, South Africa, where her parents, Gerda and Charles Theron, ran a road construction company. One night in the summer of 1991, Charles returned home drunk and attacked Gerda, threatening violence. In an act of self-defense, Gerda shot him dead -- Charlize was only 15. The shooting was legally adjudged and her mother faced no charges.
Still, she doesn't want people to associate the roles she takes with the tragic incident. "I think it's completely irresponsible for someone who's writing an article on someone else to pinpoint who they are and what their work is, just based on one thing that's somewhat sensational," she says.
These days, she's much more focused on being a good role model and staying true to what her parents taught her about self-worth. "Being a young girl and not putting your worth into your beauty. That was not something that I was raised with," Theron tells Esquire UK. "So when I left home and everybody was like, 'Oh, you're pretty,' I was like, I don't even know what that concept means."
Read the full interview and see more exclusive photos at Esquire.co.uk.com. The July issue is on sale Thursday, June 5 and also available as a digital edition.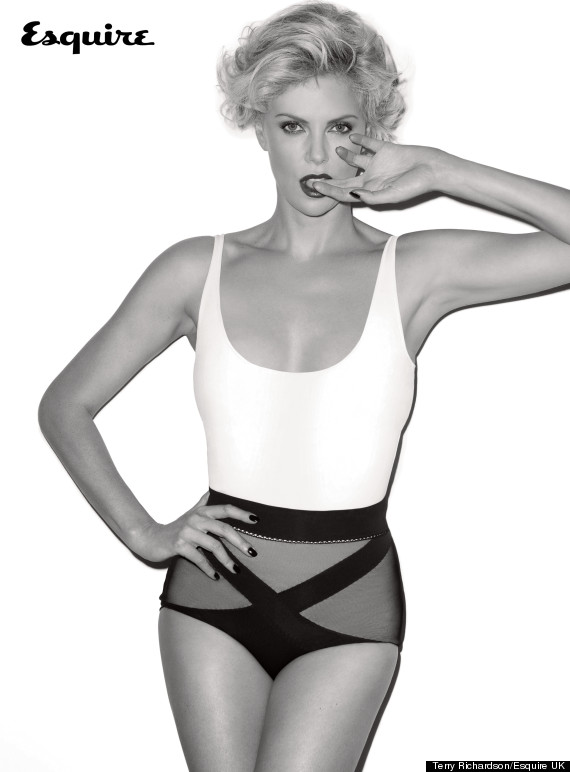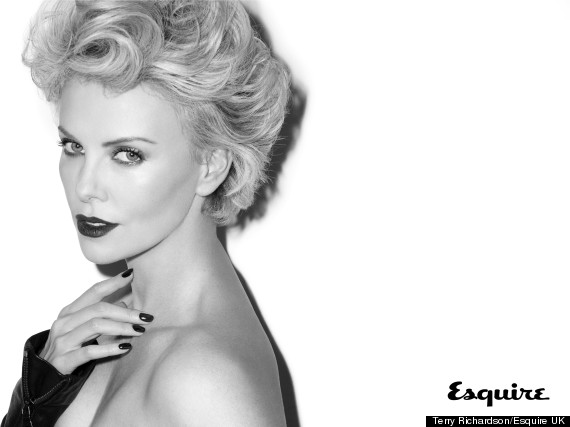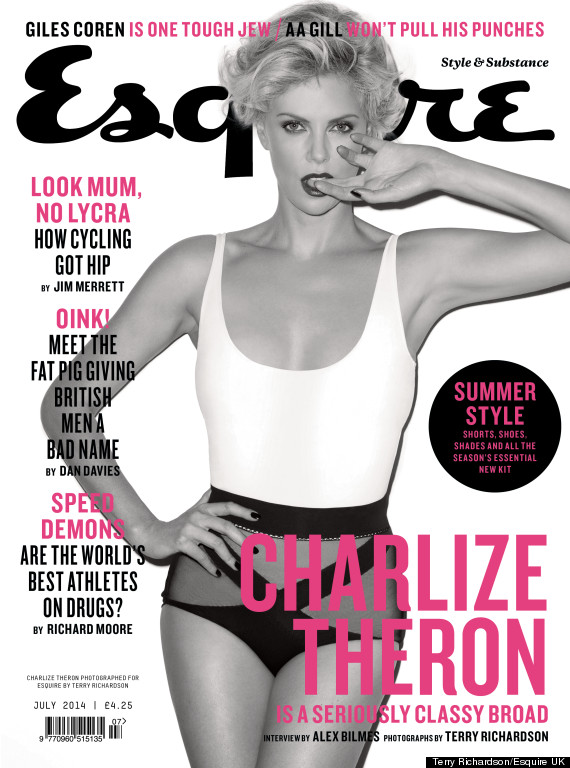 BEFORE YOU GO
PHOTO GALLERY
Charlize Theron