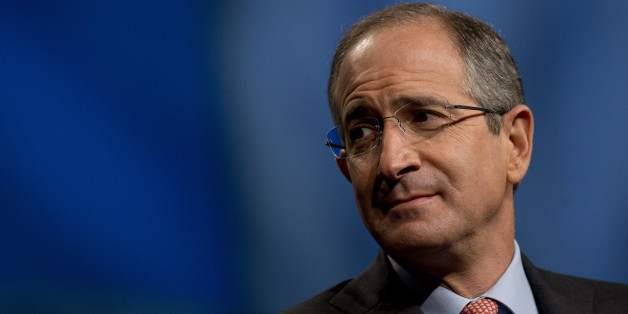 Eight nations currently have faster Internet connection speeds on average than the U.S., and 30 have faster average download speeds, according to two separate studies.
But none of that seems to bother Comcast CEO Brian Roberts. On Wednesday, at the tech-centric Code Conference in Rancho Palos Verdes, California, Roberts said he's just fine with the speed and quality of broadband service in the U.S.
"I don't think we should be ashamed of where we are with broadband at all," Roberts said, responding to a question about why Internet access in the U.S. isn't better.
Masayoshi Son, the chairman of Sprint and CEO of SoftBank, a Japanese telecom company, refuted Roberts' comments on stage, insisting that Americans don't understand just how bad their Internet is.
"This is the country that invented internet," Son said. "How can Americans live like this?"
Son cited Japan as example of exceptional broadband service, saying that average speeds there are 50-60 MB for $20-30 a month, compared to 6 MB for more money in the U.S.
Roberts also clarified at the conference that Comcast workers don't "wake up everyday and go to work and say we want to be hated," which is good to know. An April survey of 70,000 Americans found that Internet service providers and cable companies are the two most hated sectors in the entire U.S. economy.
In a sad but admittedly impressive feat, Comcast and Time Warner Cable -- with which it might soon merge -- scored lowest in both categories. Comcast is the largest broadband provider in the country.
Even before before the announcement of the Comcast-Time Warner Cable and AT&T-DirecTV deals, people were saying that conjoining these telecom and broadband players could limit the quality of service and choices for American consumers.
"We deregulated high-speed internet access 10 years ago and since then we've seen enormous consolidation and monopolies," Susan Crawford, a former special assistant to President Barack Obama on science, technology and innovation policy, told the BBC in October. "Left to their own devices, companies that supply Internet access will charge high prices, because they face neither competition nor oversight."