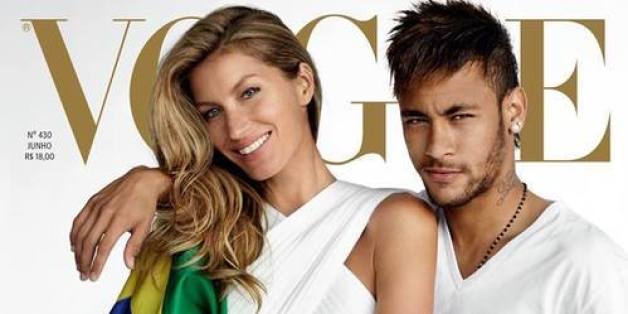 Fashion and soccer keep coming together for the World Cup.
Brazilian soccer star Neymar and model Gisele Bündchen are the "Dream Team" on the cover of Vogue Brazil's latest issue with the sub headline, "Champions of the world. And the Cup hasn't even started."
The two are some of the South American country's biggest names on an international level. Donning an all-white dress, both the Brazilian flag and the soccer player's arm are draped around Gisele's neck on the cover.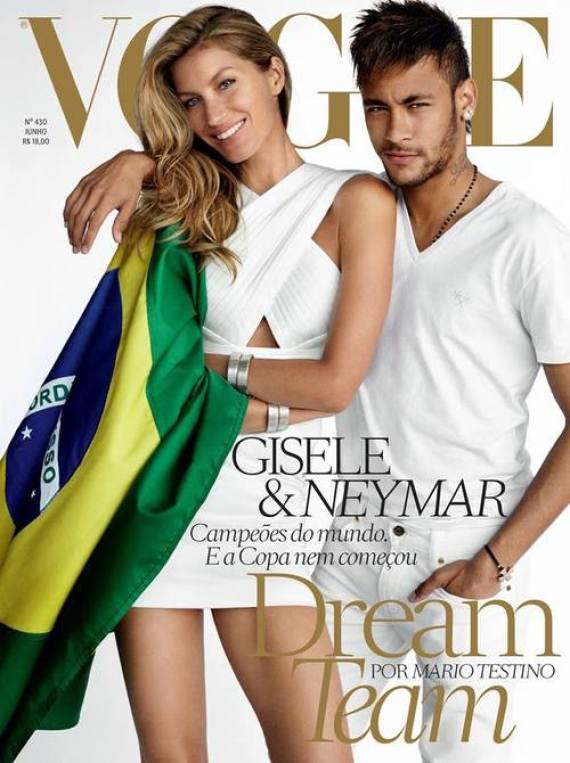 Irina Shayk also wore white for her Vogue Spain cover and the Russian model was also accompanied by soccer royalty. For the June 2014 issue, Portugal's Cristiano Ronaldo joined his girlfriend on the cover completely nude.
Famed Peruvian photographer Mario Testino shot both covers, which were released in time for the 2014 World Cup. The highly anticipated soccer tournament will be held in Brazil and run from mid-June to mid-July.
Check out more images from the Vogue Brazil shoot below.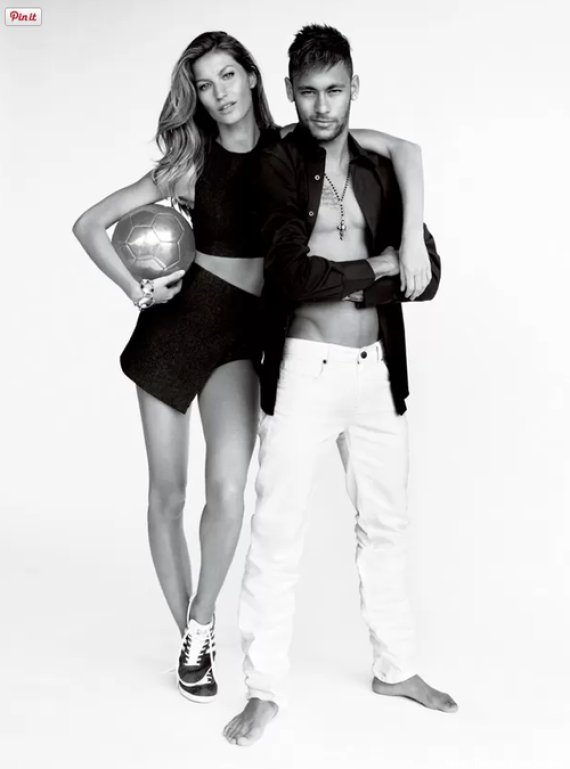 BEFORE YOU GO
PHOTO GALLERY
Gisele Bündchen