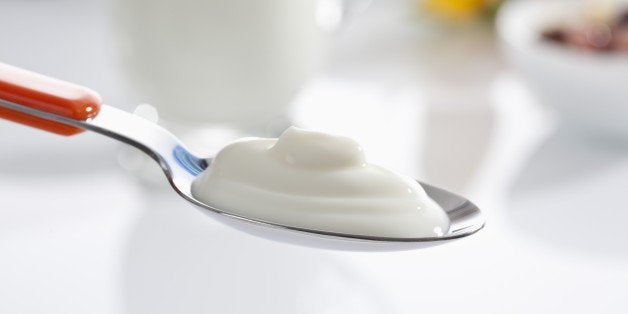 Yogurt, specifically the Greek variety, may be everywhere you turn today, but it wasn't always that way. These days, you can't escape the stuff if you try -- yogurt is everywhere, from our cereal to our baby food and even in our body wash!
We like yogurt as much as the next guy, but the yogurt craze has gotten a little out of hand. What happened to the simple health food we once knew well? Beloved by hippies, possibly eaten with granola, but never considered a dessert. As ubiquitous as yogurt is today, it's becoming more and more unrecognizable. (Need we remind you over the body wash?)
Here are 11 sad snapshots of yogurt's rise to fame and simultaneous departure from reality.
BEFORE YOU GO
PHOTO GALLERY
How We've Ruined Greek Yogurt