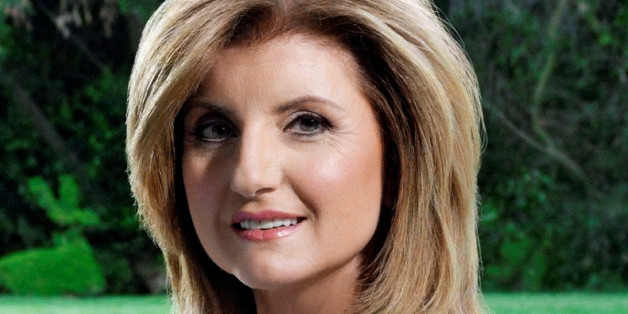 Arianna Huffington, President and Editor-in-Chief of The Huffington Post and longtime supporter of the lesbian, gay, bisexual and transgender (LGBT) community, is about to receive an incredible (and much-deserved) honor for her ongoing support of equality for all members of the queer community.
On June 16, Huffington will receive the Trevor Hero Award from The Trevor Project, the leading national organization providing crisis intervention and suicide prevention services to queer youth and young adults. The organization will salute Huffington at "TrevorLIVE New York," an evening of music, comedy and entertainment with prominent entertainers, advocates and corporate leaders in order to recognize and celebrate the work of The Trevor Project.
"The movement to change the world, to inspire young people to live fully as themselves, whether they are lesbian, gay, bisexual, transgender, or questioning, will lead us to build stronger communities and a more accepting and thriving culture," Huffington said in a statement. "We are living through an incredible time, when at least the western world is shifting toward more and more tolerance and acceptance, especially of LGBTQ people, and this momentum will continue to grow, especially with the support of organizations like The Trevor Project to help empower young people to be proud of who they are. With each accomplishment of the LGBTQ community, the more encouraged I become not only as a journalist, but also as an ally. I'm extremely humbled by The Trevor Project for this honor."
Abbe Land, Executive Director & CEO of The Trevor Project added, "We are proud to honor Arianna Huffington with the Trevor Hero Award. In addition to her long support of the LGBT community as an ally and as the founder of the community's most visible and unifying media outlet, Huffington Post Gay Voices, she also lives and preaches a mantra of well-being, building personal connections, and being true to yourself, which aligns with Trevor's ethos."
The Trevor Project will also honor other individuals and organizations at the event, including YouTube star Tyler Oakley and Goldman Sachs. Multi-talented director, producer, and choreographer, Adam Shankman will direct the show and the wonderful Wanda Sykes will be handling the hosting duties.
We couldn't be prouder of our fearless leader! Congratulations, Arianna!
For more information about TrevorLIVE New York and to purchase tickets to the event, head here.
BEFORE YOU GO
PHOTO GALLERY
Straight Allies