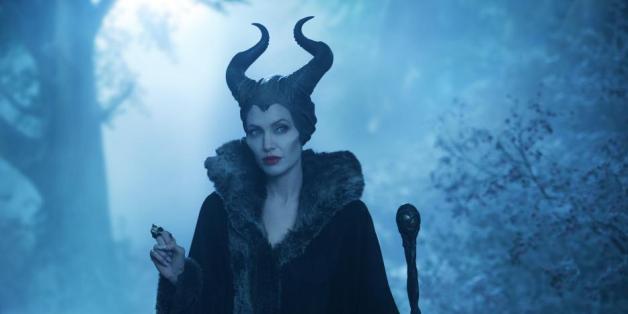 Judge "Maleficent" against "Snow White and the Huntsman," "Mirror Mirror," "Alice in Wonderland" and "Hansel & Gretel: Witch Hunters" and it's fantastic; judge "Maleficent" against most other movies and it's not. Robert Stromberg's debut feature is a mess of poorly executed ideas and visual elements seemingly pulled from the hard drives of those aforementioned fairy tale movies. The difference is that Stromberg -- a production designer on "Avatar," "Alice in Wonderland" and "Oz The Great and Powerful" -- has Angelina Jolie in his title role, and the Oscar-winning actress almost saves "Maleficent" on the strength of her cheek bones alone. Ahead, the four most effective parts of Disney's new blockbuster.
Angelina Jolie Is A Real Movie Star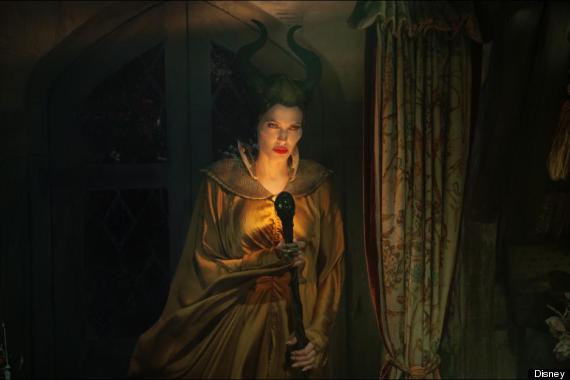 Jolie has talked about retiring from acting quite often in the last few years, but she kind of already has: Jolie's last live-action role was in 2010's "The Tourist." The 38-year-old actress has focused on becoming a filmmaker and humanitarian in lieu of appearing on screen during the last four years, but fortunately she shows no signs of rust in "Maleficent." In fact, the film is at its best when Jolie is having fun, whether that means calling Princess Aurora, the future Sleeping Beauty (played by Elle Fanning), a "beastie" or bickering with Diaval (Sam Riley), her crow-turned-man servant. If there's any takeaway from "Maleficent," it should be to remind people why Jolie became so famous in the first place: She's just really, really great at being a performer.
We Have Reached A Trend Of Terrible Sharlto Copley Villains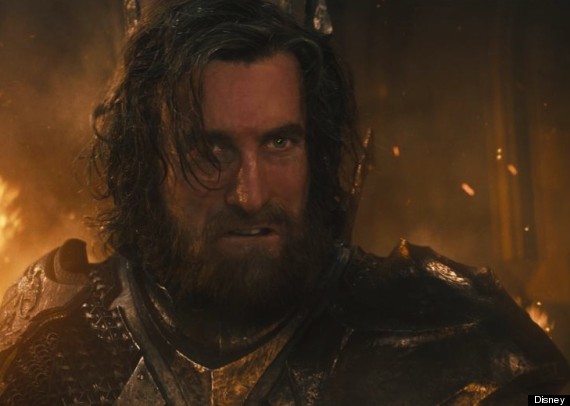 Three's a trend, and that means Sharlto Copley being an over-the-top villain in bad movies has reached its zenith. Since last August, the "District 9" star has twirled his metaphorical mustache in "Elysium," "Oldboy" and now "Maleficent." Here he plays Stefan, a peasant boy who falls in love with Maleficent then betrays her for his own gain. (That scene itself opens up a world of thorny issues that "Maleficent" just simply decides to ignore.) Copley does his customary cuckoo work in "Maleficent," playing Stefan's increasing power-hungry madness with the subtlety of loud construction work. It's a performance that's both campy and bizarre, and while Copley doesn't work within the film itself, he keeps "Maleficent" from ever getting too boring. Someone put this guy and Nicolas Cage in the same movie and let them scream at each other for 90 minutes.
Vivienne Jolie-Pitt Should Appear In All The Movies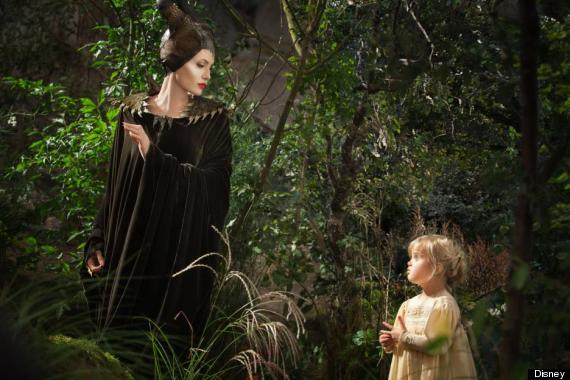 Before the release of "Maleficent," much was made about how Vivienne Jolie-Pitt, the daughter of Brad Pitt and Angelina Jolie, plays Princess Aurora at a young age. What no one mentioned, however, was just how adorable Jolie-Pitt would be on screen. She's so adorable, as it turns out, and there's a real meta sweetness to the scene in which Jolie-Pitt appears opposite her mother. (Jolie, too, opens up in a way that she so rarely does.) What may have initially seemed like a vanity maneuver by Jolie actually turns into one of the more memorable "Maleficent" moments.
It's Not "A Million Ways To Die In The West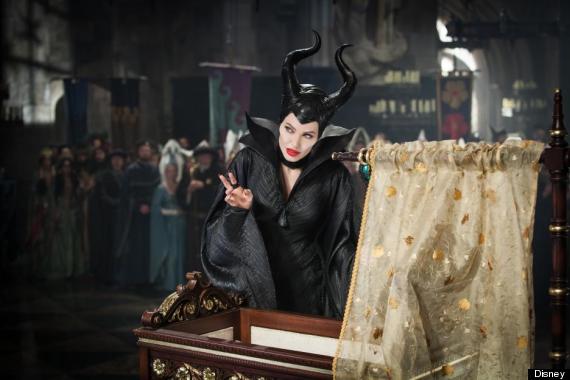 Compared to Seth MacFarlane's awful new movie, "Maleficent" is basically "Lord of the Rings." The film even ends with that dreamy Lana Del Rey cover! It's the little things.
BEFORE YOU GO
PHOTO GALLERY
"Maleficent" Photos