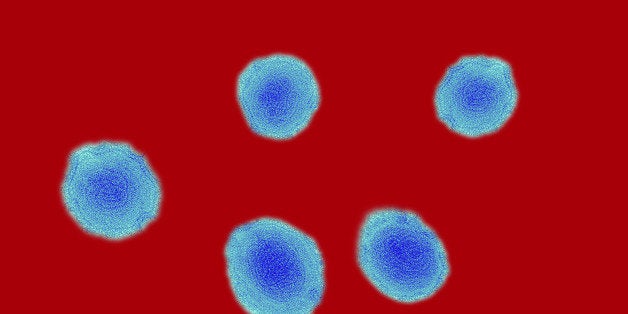 The number of measles cases in the U.S. is at the highest it's been in 20 years, government health officials reported on May 29.
There were 288 measles cases reported between Jan. 1 and May 23 of this year, which is the most measles cases reported in this time period since 1994. In nearly all of the cases — 97 percent — the virus was contracted abroad in one of at least 18 other countries and then brought the virus back into the U.S., the Centers for Disease Control and Prevention reported.
"Many of the clusters in the U.S. began following travel to the Philippines where a large outbreak has been occurring since October 2013," Dr. Anne Schuchat, assistant surgeon general and director of CDC's National Center for Immunizations and Respiratory Diseases, said in a statement.
And 90 percent of the cases were among people who had either not been vaccinated against the measles, or it was unknown if they had been vaccinated. The majority of people who were not vaccinated opted out because of personal, religious or philosophical reasons and not because of medical necessity, the CDC reported.
The 288 cases have occurred in 18 states, including: Alabama, California, Connecticut, Hawaii, Illinois, Massachusetts, Minnesota, Missouri, New Jersey, New York, Ohio, Oregon, Pennsylvania, Tennessee, Texas, Virginia, Wisconsin and Washington.
Measles is extremely contagious and can be spread through sneezing, coughing or breathing. Although it was once a common illness among children, the MMR vaccine nearly eliminated it, meaning that most doctors aren't expert at identifying symptoms. "Clinicians do not remember what this disease look like," Schuchat said.
The disease causes rash, cough, fever and runny nose. Ear infection and pneumonia are potential risks for children who have measles, and about one or two out of every 1,000 children who contract measles will die.