"This is the best damn city in America," a passerby exclaimed outside a jam-packed music festival this weekend, just before his friend tried to hustle someone for their ticket.
That alleged best city? Detroit, and the music festival is Movement, which draws thousands of visitors from all over the globe each year to see some of the best acts in electronic music.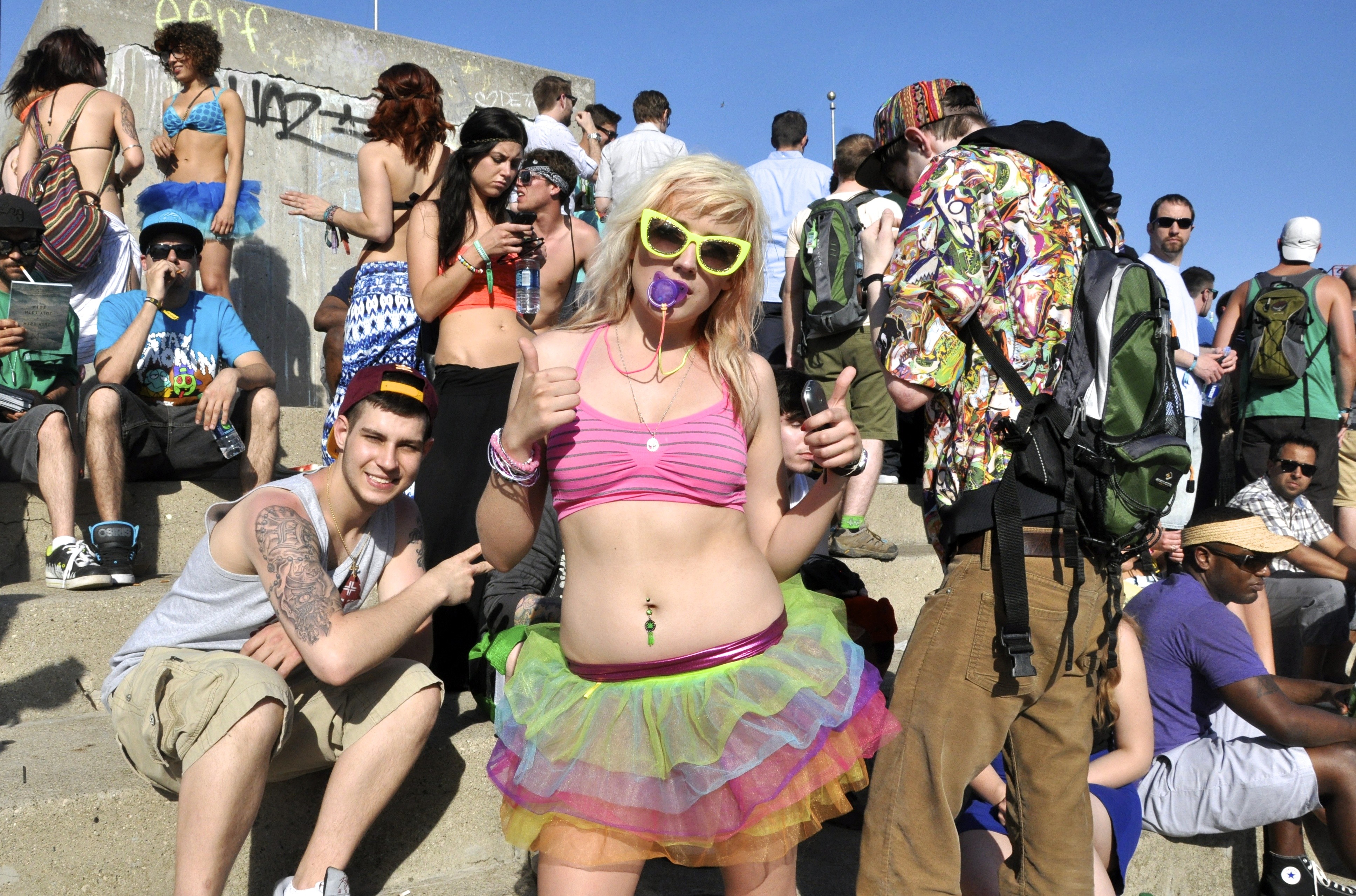 Photo by Kate Abbey-Lambertz/HuffPost
Movement takes over Hart Plaza, a concrete park on the waterfront downtown, each Memorial Day Weekend. It might not have as much name recognition as electronic dance music fests like Electric Zoo in New York or Ultra in Miami, and it might not have the most mainstream headliners or celebrity guests, but that doesn't keep it from being a crazy -- and underrated -- festival.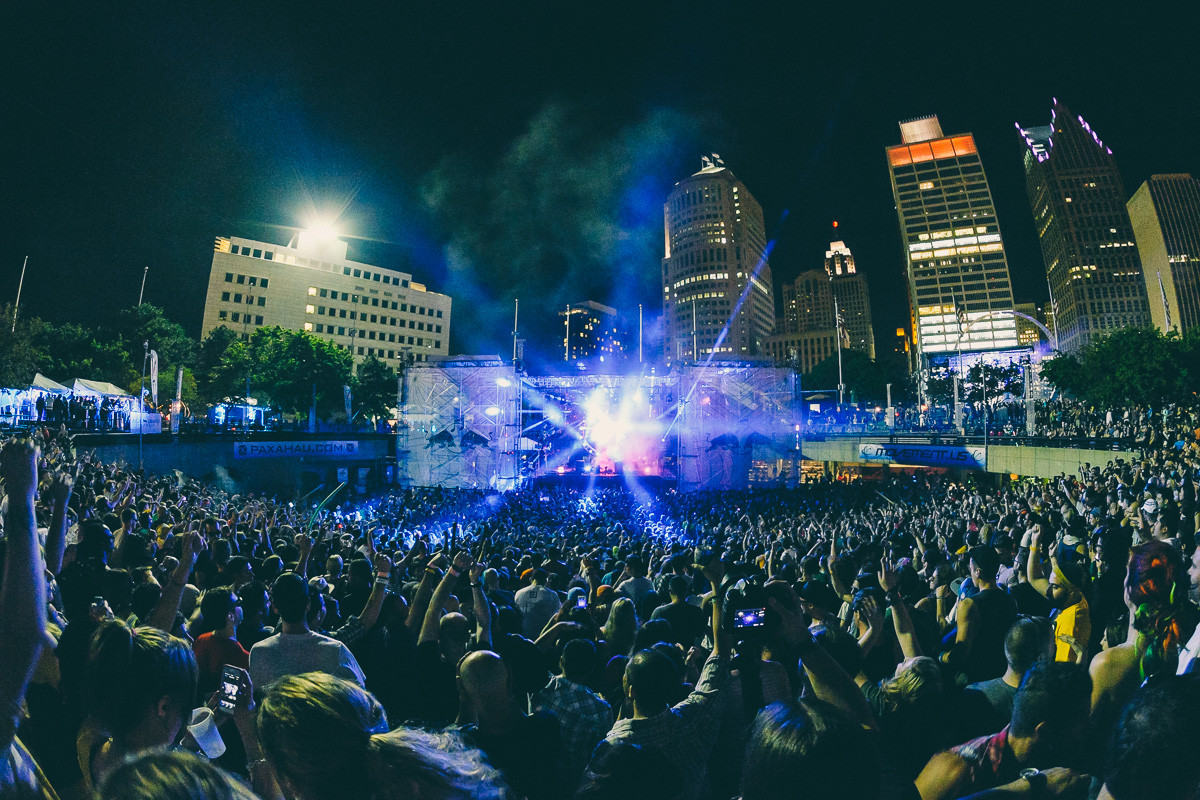 Photo by Douglas Wojciechowski
Here's why Movement is a must destination for electronic music fans:
1. Detroit is the birthplace of techno.
But Detroit's not just a techno destination for the history buffs -- the scene is still going strong.
2. The Movement lineup is long, and pretty incredible.
This year's lineup included Action Bronson, Mike Huckaby, Underground Resistance, Kevin Saunderson, Carl Craig, Flosstradamus, Boys Noize, Ryan Hemsworth, Bicep, DJ Godfather, Eddie Fowlkes, Heathered Pearls, Jeff Mills, Miguel Migs, Richie Hawtin, Simian Mobile Disco, and more than 100 other acts. And with five stages all close together, you can actually manage to make it to more than one if your two favorite artists are performing at the same time.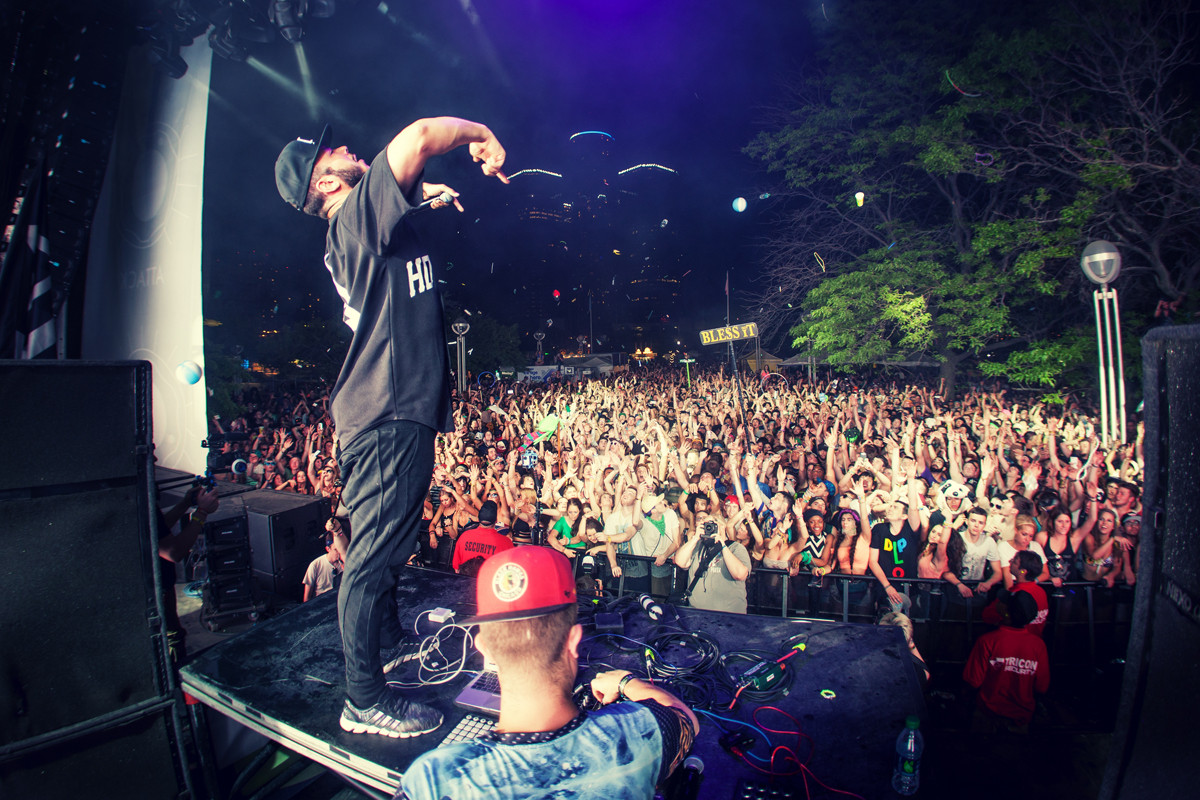 Photo by Joe Gall.
3. And there's something for everyone.
Movement stays true to its Detroit roots. With local underground artists and international acts coming in each year, there's plenty of music for the heads and the purists, says local DJ Conor Mendenhall, who goes by Con Man. But there's also electronic music of different genres, whether you're really just there to hear DJ Snake's "Turn Down for What" or you're a teenage raver hooked into the popular electronic dance music scene (no Skrillex, though). There's also great crossover acts, Mendenhall says, for "non-techno-savvy ears," like this year's performers Los Hermanos, with a full live band; Amp Fiddler, with soul and R&B roots; and UR presents Timeline, a live ensemble Mendenhall describes as high-tech jazz.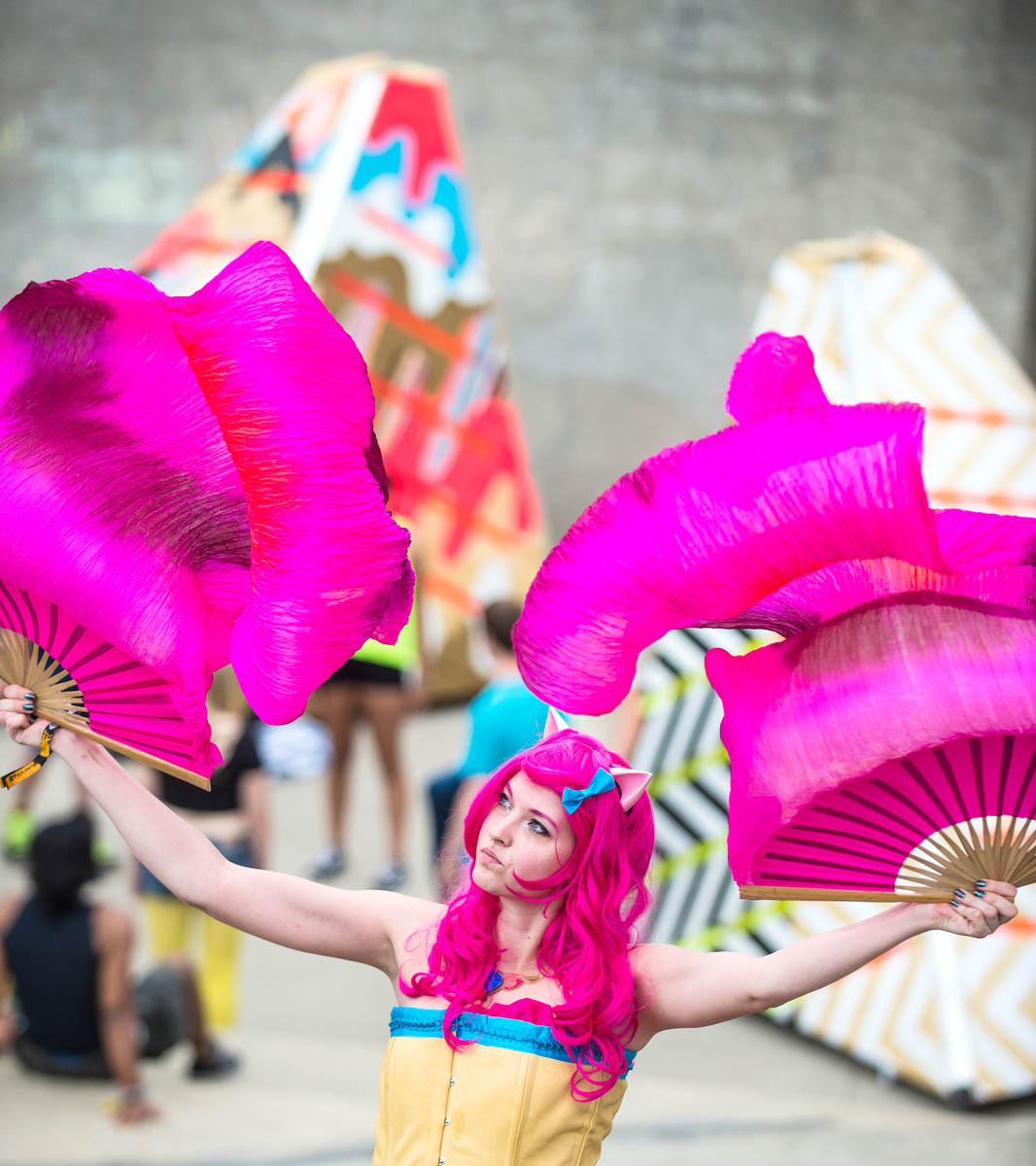 Photo by Bryan Mitchell.
4. Afterparties, afterparties, afterparties.
Techno spills out of Movement for even more parties and DJ sets across the city. With pre-parties the week before, official afterparties, all-night raves, DIY parties, house parties, and even the after-after-after parties that start at 6 or 7 a.m. the next day, it seems like the whole city is taken over by electronic music. It's a great chance to check out underground acts that don't fit on the main billing for cheap -- and if you can stay awake for it, you could probably literally be dancing for 72 hours straight.
This year's Movement had a bonus "stage": a silent disco where the festival-goers couldn't hear the DJ's set until they put on supplied headphones. Dozens of people dancing to no music was a funny sight -- until you put the headphones on yourself.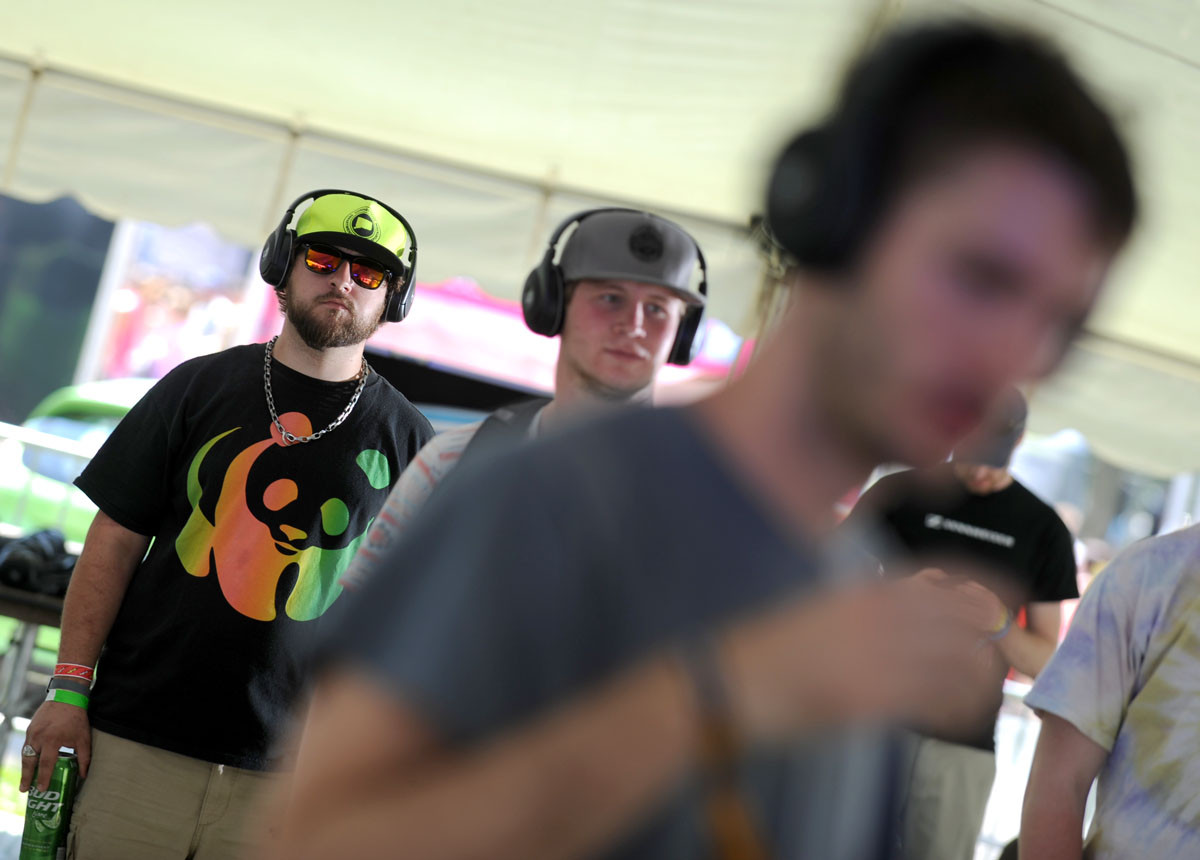 Photo by Bryan Mitchell.
6. The festival site is an otherworldly setting to listen to music.
Hart Plaza is bordered by downtown skyscrapers on one side and a calming waterfront with a view of Canada on the other. Designed in the '70s, it's an urban concrete jungle gym with underground stages that have a dark, otherworldly atmosphere, even at noon, and plenty of nooks to find when you need to chill.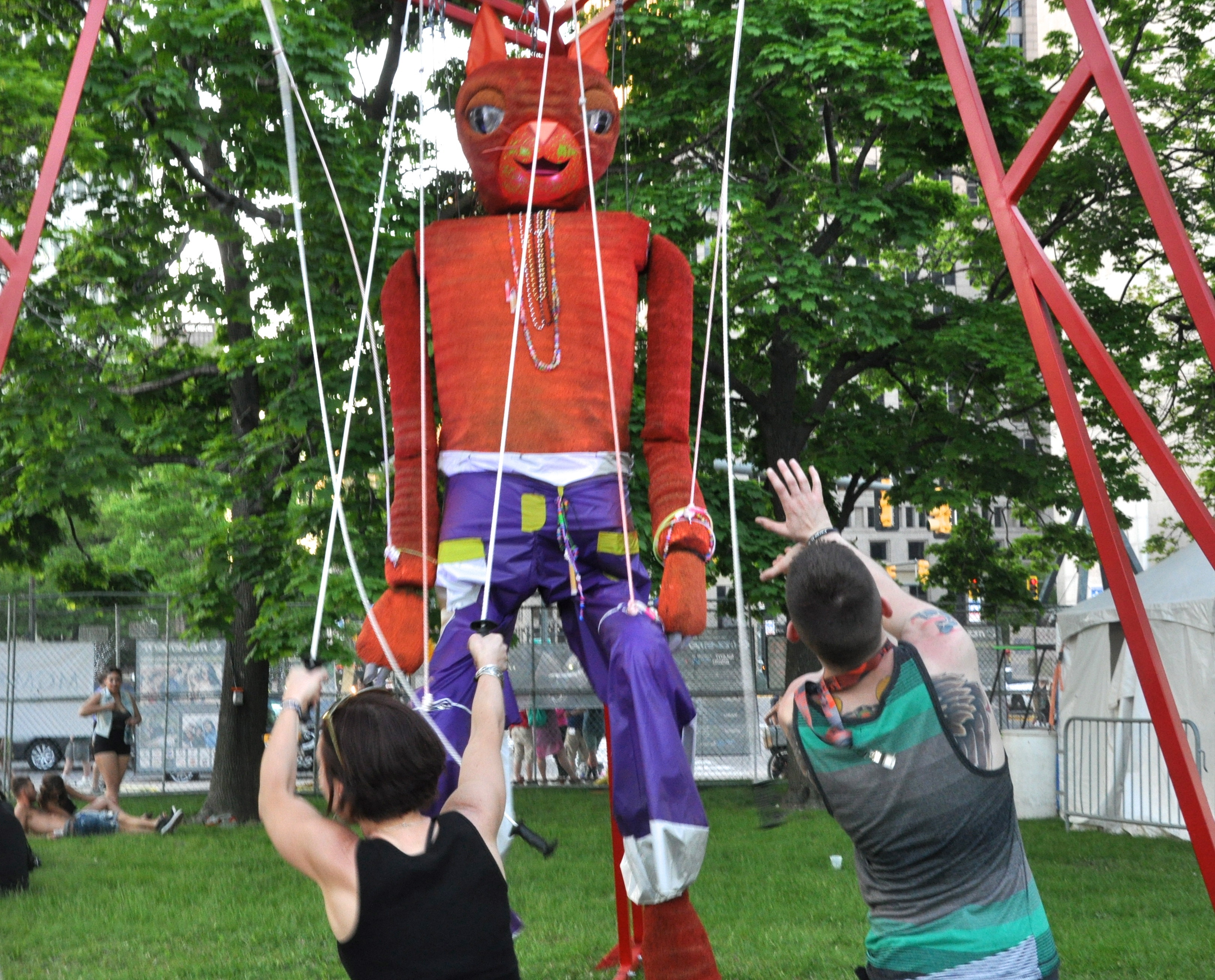 Photo by Kate Abbey-Lambertz/HuffPost
7. You get all kinds at Movement.
The festival draws an international crowd but there's plenty of local diehards who are there year after year. Parents bring their babies, 14-year-olds rock out with the 60 + age group. The VIP area is full of music heads standing alone and listening with their arms folded; ravers decked out in furry boots and barely-there neon outfits are sprawled all over the grass; impossibly tall and sleekly-dressed Europeans wander around the festival grounds; bohemian girls in long skirts draw peace and love messages on the concrete walls. And of course, the stage areas are packed with dancers from all walks of life.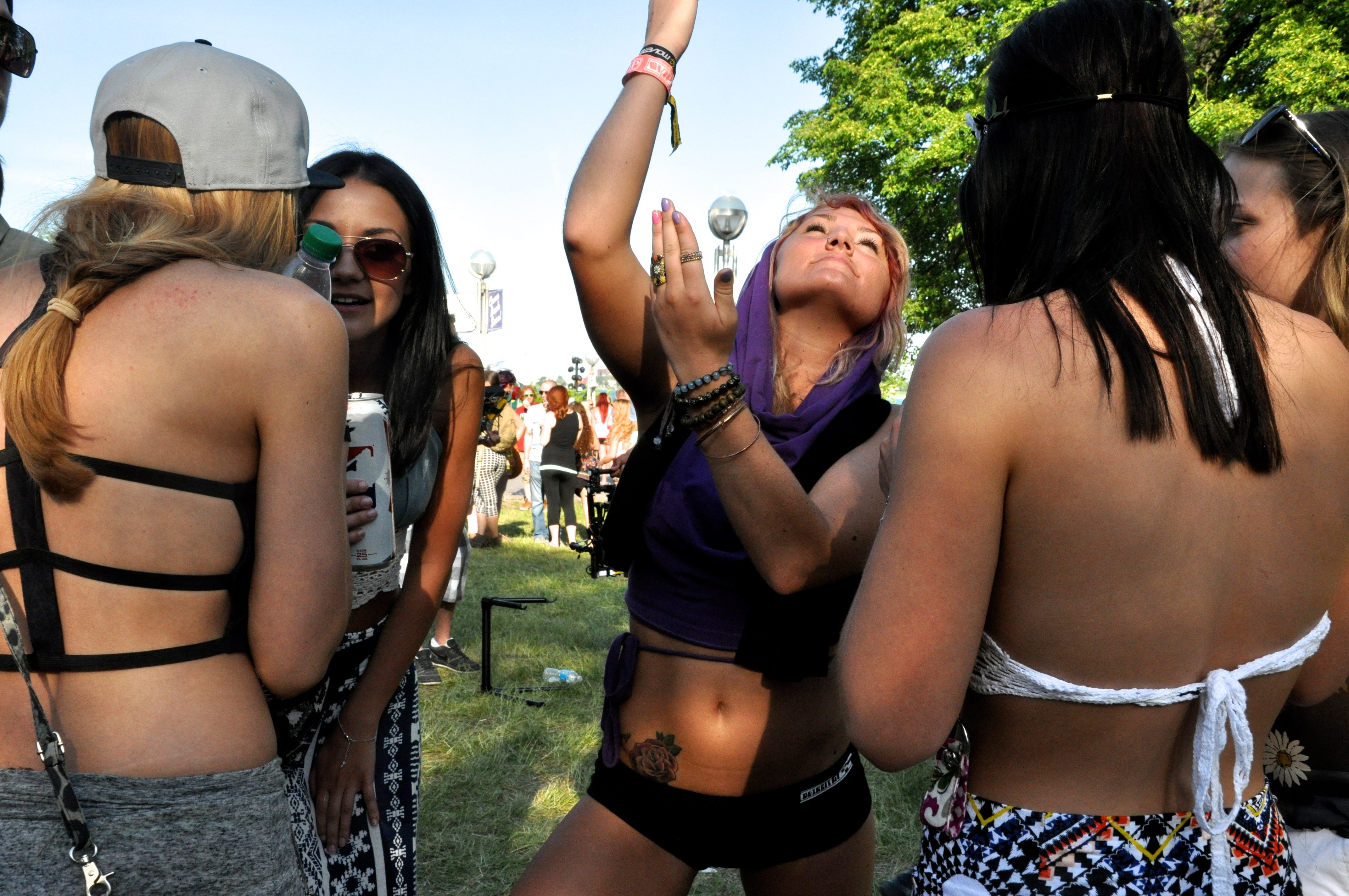 Photo by Kate Abbey-Lambertz/HuffPost
8. Detroit loves techno, and Detroit loves you.
You never know who you'll meet at Movement -- it's a friendly crowd, whether you're roaming alone or in a huge pack. And it's hard to find a more welcoming bunch than Detroiters -- trust us.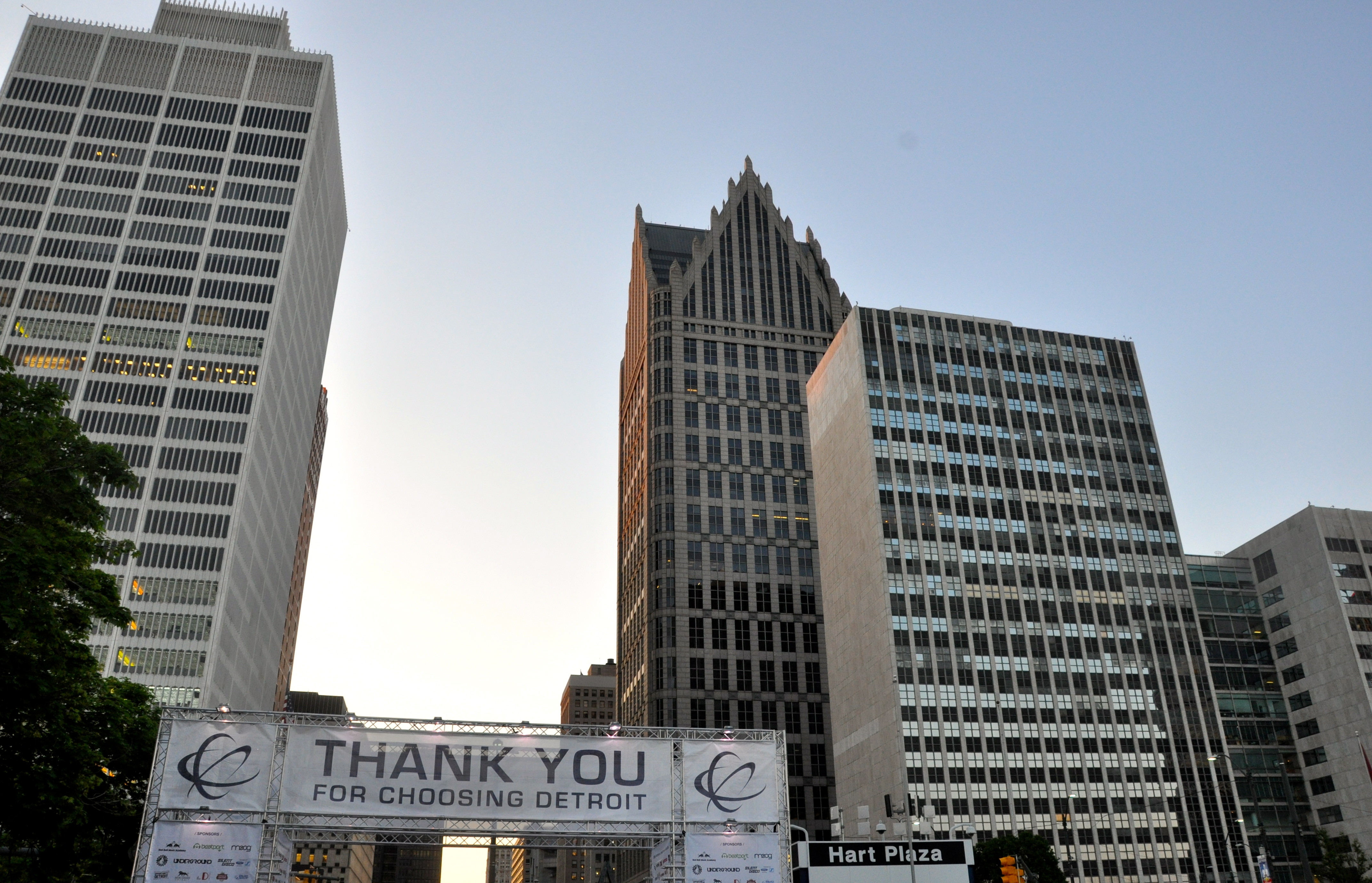 Photo by Kate Abbey-Lambertz/HuffPost
Time to start planning for next year's Memorial Day weekend!
PHOTO GALLERY
Detroit's Movement Festival