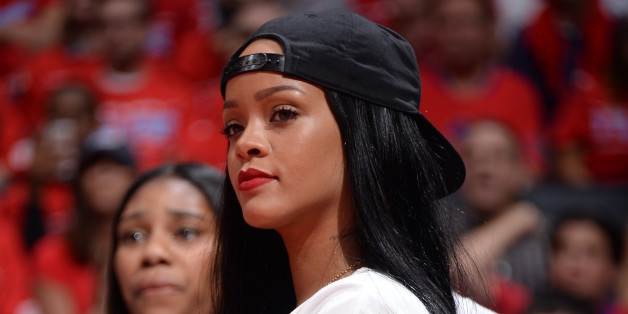 As everyone patiently waits for Rihanna's Instagram account to appear again, we can only imagine the outfits the singer is wearing on a day-to-day basis. And, speaking of clothes, the unthinkable is happening: RiRi is running out of garments to wear.
The New York Times interviewed Mel Ottenberg, the genius stylist behind Rihanna's red carpet, tour, music video and other looks. So basically, when you bow down to her style, you bow down to him, too.
In the feature, Ottenberg name-dropped designers like Tom Ford, Givenchy and Dior that dress Rihanna in their collections, but she's blowing through those clothes as fast as our office goes through boxes of pizza.
After referencing that it's still pretty early in the year, Ottenberg says "we've already used up all of fall/winter," lines, which is pretty crazy since Spring 2015 collections have yet to be released, even to the style queen.
So, what is Rihanna going to wear? Well, we're sure Ottenberg will get her covered in some cool outfits, especially for the upcoming CFDA Awards, where she's honored with the 2014 Fashion Icon Award.
Head over to The New York Times to read more about Mel Ottenberg's career in styling and his foray into the many realms of fashion.
BEFORE YOU GO
PHOTO GALLERY
Rihanna's Style Evolution