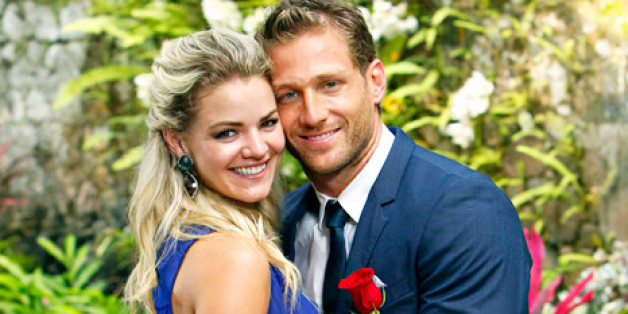 Prepare yourselves "Bachelor" fans, we've got some shocking news.
Juan Pablo Galavis, the controversial Venezuelan heartthrob who coined the most annoying phrase in reality dating show history -- newsflash: grown women embarrassing themselves on national television don't want to hear how "it's okay" -- is making headlines again after signing on for VH1's "Couples Therapy" with girlfriend Nikki Ferrell.
Admittedly, fans of the show probably saw this coming. Galavis broke two of the biggest rules when it comes to "The Bachelor": he didn't propose at the end of the season and he never said those three little words every woman on the show wanted to hear, not even to Ferrell. After the finale aired, Galavis resumed his life in Miami while Ferrell still resides in Kansas City, Missouri, and the distance might finally be taking its toll.
Apparently -- brace yourself -- reality dating shows don't always make for happily ever afters. Galavis and Ferrell aren't the first couple from the series to need some relationship advice. Kasey Kahl from Season 6 of "The Bachelorette" made an appearance on the VH1 show with Vienna Girardi before the two eventually called it quits.
While VH1 has yet to officially confirm Galavis and Ferrell's involvement in the show, a source told E! News that the couple was definitely on board for Season 5. "It's true, they're doing it," the source said. "The reason it wasn't put in the press release is due to Juan Pablo's deal with ABC. It's not up until August, so, contractually, it can't be mentioned until then."
If we can't count on reality TV to find true love, then what is this world coming to?
CORRECTION: A previous version of this story stated that Jake Pavelka dated Kasey Kahl. The two never dated; Pavkelka dated Vienna Giardi and Giardi went on to date Kahl before both made an appearance on VH1's "Couples Therapy."
BEFORE YOU GO
PHOTO GALLERY
The Bachelors Of 'Bachelor' Past