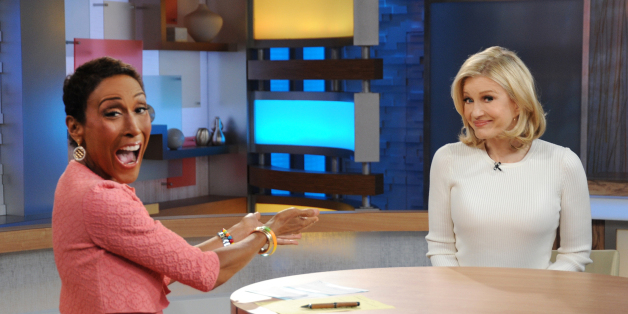 ABC News is getting the kinds of ratings some of its shows haven't had for decades.
The network put out a press release on Friday. celebrating its many victories in the crucial May sweeps period.
"World News" won the coveted A25-54 sweeps demo for the first time in six years. "This Week" won the demo for the first time in a whopping 21 years. "Good Morning America" maintained its two-year lead over "Today."
There are some beasts yet to be slain. Despite its victory in the demo, "World News" remains in second place behind "NBC Nightly News." And "This Week" has yet to fully conquer Sunday morning's new ratings champion, "Face The Nation." So far, though, it is benefiting from the dramatic decline in the ratings for "Meet the Press."
Whether it signals a complete shift in the balance of network news power remains to be seen; no doubt ABC is wildly eager for "World News" to firmly vault past "Nightly News," thus putting it ahead of NBC in every major category. But the network will certainly be throwing itself a party this weekend.