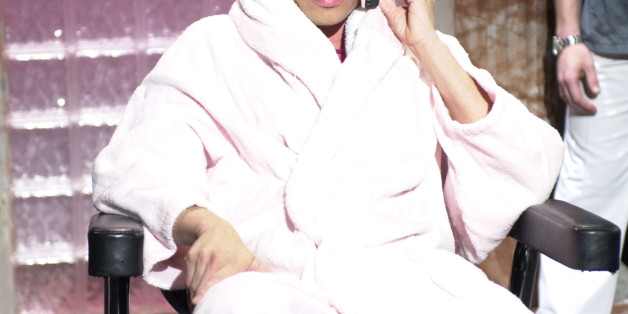 As one of "Saturday Night Live's" favorite characters used to say: "You can't have-a-da-Mango!"
But as it turns out -- now you can. On June 3, Mango, better known as SNL's sketch character brought to life by Chris Kattan, teams up with Alexander Wang for his latest collection, T by Alexander Wang. In the 26-second short below, you can see familiar hints of Mango's signature look (pink top, gold shorts, beret) while taking in all of Mango's sass.
When asked by Style.com about the reasoning behind the partnership with the "SNL" superstar, Wang explained, "Sometimes when fashion becomes too stiff, it's great to have someone such as Mango come through and inject a new burst of energy. Having fun and a sense of humor is so important to me that when I'm able to incorporate it into my work, I run with it."
Wang has a history of injecting funny business into fashion, and in 2013, he debuted a short with Bon Qui Qui (a role performed by Anjelah Johnson) from "MadTV" helping customers like Alessandra Ambrosio, A$AP Rocky, Shannan Click, Simon Doonan and Natasha Lyonne in his stores.
Be sure to look for Mango's full-length debut on Wang's website June 3.
(h/t Style.com)
BEFORE YOU GO
PHOTO GALLERY
Victoria Beckham's Best Twitter And Instagram Photos