UDPATE 6.12 PM -- Law enforcement officials identified the American bomber as Moner Mohammad Abusalha, the New York Times reports. The newspaper adds that officials said they had made the identification without examining remains.
According to the Miami Herald, Abusalha was in his 20s and previously lived in Fort Pierce.
EARLIER:
More details emerged on Friday about an American who is believed to have carried out a suicide attack for an extremist group in northern Syria last week, as the U.S. government acknowledged he was an American citizen.
Analysts believe the man, who calls himself "Abu Hurayra al-Amriki" is the first American suicide bomber to carry out an operation for an al-Qaeda affiliate in the war-torn country.
The U.S. State Department confirmed his citizenship on Friday, according to the Associated Press. Department American officials told CNN that the bomber grew up and went to school in Florida.
Quoting two U.S. officials, CNN said investigators are currently interviewing the man's family.
Al-Qaeda's affiliate in Syria, Jabhat al-Nusra, first claimed on Tuesday that an American had carried out a suicide bomb attack two days earlier, hitting a Syrian government installation in Idlib province. A cleric allied to the group announced al-Amriki's death on Twitter and posted a photo of the American cuddling a kitten.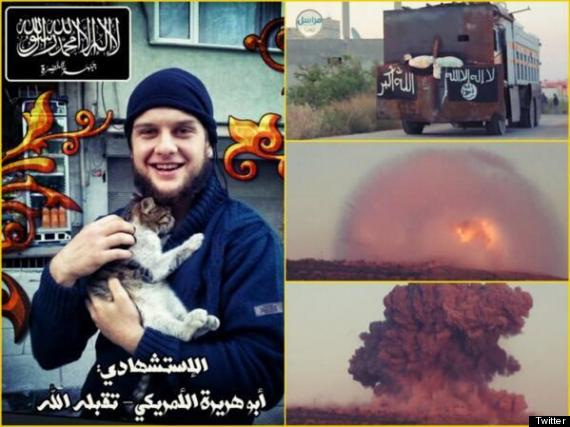 The bomber's nom de guerre may help explain this jarring image. Al-Amriki means "the American" in Arabic, and Abu Hurayra literally means "father of the kitten" -- the name of a cat-loving companion of the Prophet Muhammad, NBC News notes.
Jabhat al-Nusra's media wing in Idlib released further images claiming to show the American with fellow militants who took part in the attack.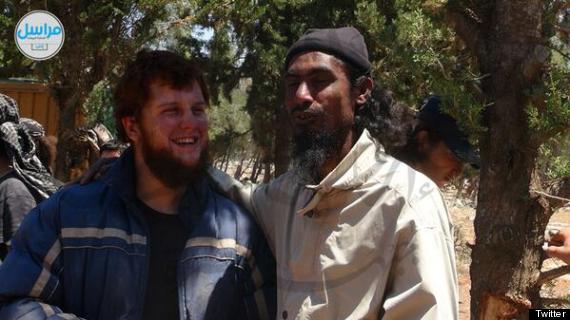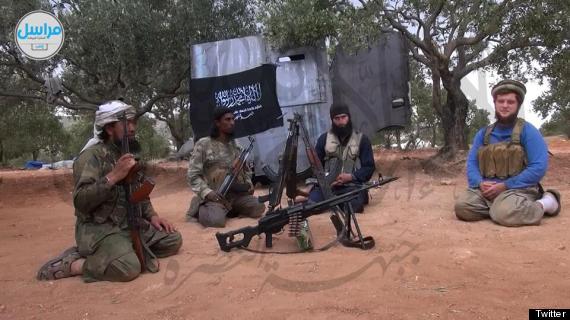 Militants also released a propaganda video purporting to show the attack, which they claim included four vehicles laden with explosives. The YouTube clip shows fighters loading trucks with ammunition, and later captures a massive explosion.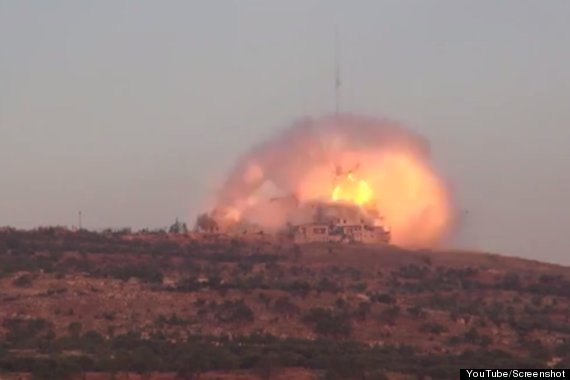 A screenshot of the YouTube clip purporting to show the bomb being detonated in Jabal Arbaeen.
The British-based Syrian Observatory for Human Rights said the attack was the jihadi group's attempt to cut off Syrian regime positions in Idlib from the crucial port city of Latakia before Syria's presidential election on June 3, according to Agence France Presse. The Washington Post adds that thousands of civilians are fleeing Idlib's main city after rebels threatened a major offensive.
Intelligence officials believe around 70 Americans have gone to fight in Syria since the 2011 uprising began, mainly for anti-government forces, and several have been killed on the battlefield, The New York Times notes.
BEFORE YOU GO
PHOTO GALLERY
Syria War In May