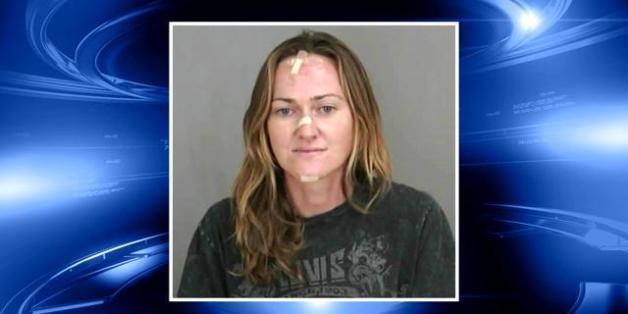 A Hawaii woman who confessed to brutally stabbing her dog has been found not guilty by reason of insanity.
A judge delivered the ruling on May 27 ending the case against Andrea Fiegle, 37, who claimed her dog wouldn't stop sniffing her 9-year-old daughter's crotch when she killed it in April 2013, according to the Honolulu Star Advertiser.
After police arrived at her home on Oahu's North Shore last year, Fiegle told police the animal had not been dangerous nor had it bitten someone; she said she had lost her temper when the dog wouldn't listen to her commands to stop sniffing.
The Hawaiian Humane Society in Honolulu, which had been called in to investigate the case, is "outraged" with the judge's ruling.
"This woman is guilty," the humane society's community relations director Jacque Vaughn told Hawaii News Now. "The brutality that this animal suffered at the hands of its owner, who was supposed to protect it and care for it, is just criminal."
In their investigation, the Humane Society learned that Fiegle's young daughter had witnessed the slaying and recently shared photos of the crime scene with Hawaii News Now. They showed a discarded bottle of bleach allegedly used to clean up the mess and a bloody bathroom floor in the home.
The organization, who worked with the prosecutor's office on the felony case, also asked the court to ban Fiegle from ever caring for a pet again, but the request was denied.
Fiegle had been the first person in Hawaii to be charged under a 2007 law that makes cruelty to animals a felony offense.
The judge issued the decision after testimony from a psychiatrist for the defense.
In order for Fiegle to receive mental health treatment, the court ruling stated that she will be allowed a conditional release.
Hawaii News Now - KGMB and KHNL
BEFORE YOU GO
PHOTO GALLERY
10 Major Crimes That Shocked America (SLIDESHOW)