It was such a pleasure to have Claire Shipman, co-author of The Confidence Code, as my guest on Mondays With Marlo. A successful news anchor, accomplished author and busy mother, Claire is truly a role model for the modern, confident woman. She covered everything from tips on how to become more confident in the workplace, to explaining the complex science behind the confidence gene, to mastering the "do's" and "don'ts" of confidence building. Be sure to watch our full video for all of her great tips and advice.
How confident are you? Take the Confidence Quiz here to find out now!
For more of Claire's expert confidence tips, view the slideshow below:
PHOTO GALLERY
Confidence Boosting Habits From Claire Shipman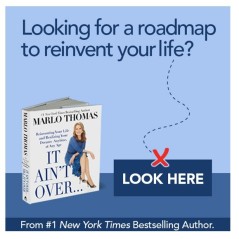 Add Marlo On Facebook:
Follow Marlo on Twitter:
Sign up to receive my email newsletter each week - It will keep you up-to-date on upcoming articles, Mondays with Marlo guests, videos, and more!