When asked about how to instill self-confidence in young girls, Claire Shipman, co-author of The Confidence Code, had a few words of wisdom to share from direct experience with her own nine-year-old daughter.
"My daughter is a tomboy and a rebel, and until I wrote this book, I was trying to force her into being me when I was growing up," Claire laughed.
Since writing the book, Claire has since learned two important lessons about her own daughter and about embracing young girl's rebellious spirits in order to build confidence.
"Let them mess up and fail," she urged, adding, "They'll become perfectionists on their own!"
Another important piece of advice: encourage girls to use sports as an outlet for taking risks and making mistakes.
"Sports are so important for girls. Sports provide a place where girls can fail over and over again and get back up," she explained.
How confident are you? Take the Confidence Quiz here to find out now!
For more of Claire's expert confidence tips, view the slideshow below:
PHOTO GALLERY
Confidence Boosting Habits From Claire Shipman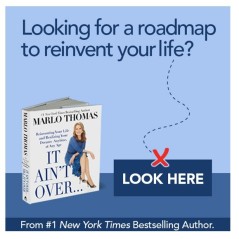 Add Marlo On Facebook:
Follow Marlo on Twitter:
Sign up to receive my email newsletter each week - It will keep you up-to-date on upcoming articles, Mondays with Marlo guests, videos, and more!