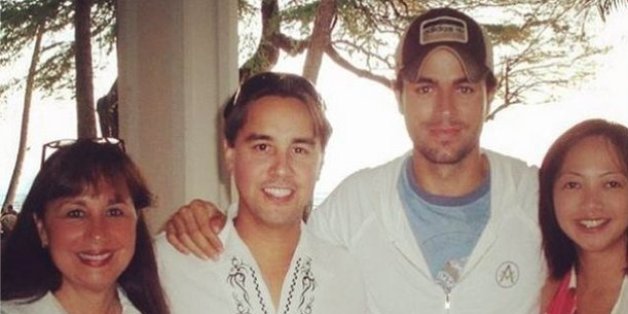 HONOLULU -- Not unlike other candidates for Congress, Honolulu City Councilman Joey Manahan is getting help from his ohana.
The difference is Manahan's family includes a slew of famous people, not the least of which is Enrique Iglesias, who on Monday posted a photo of them together on his Instagram account. Iglesias tweeted it out, saying: "With my cousin Joey Manahan who's running for U.S. House from Hawaii!" (Joey's and Enrique's grandmothers are sisters, according to Manahan's campaign spokesperson, making them second cousins.)
Manahan trails his Democratic opponents in a poll from the Honolulu Civil Beat with only 1 percent of likely voters supporting him, but he could see a little bump as word spreads that he is related to the famous singer. Iglesias' post had more than 72,000 "likes" on Facebook within the first 72 hours with some of the commenters saying they would move to Hawaii to vote for Manahan.
The Spanish daily newspaper ABC published a story Wednesday about how Manahan, the nephew of the famous TV host and socialite Isabel Preysler (Enrique's mom), wants to be the first Filipino to hold a seat in Congress. The article talks at length about Manahan's lineage.
Nathan Eagle is a reporter at Civil Beat. You can reach him by email at neagle@civilbeat.com or follow him on Twitter at @nathaneagle.
BEFORE YOU GO
PHOTO GALLERY
Enrique Iglesias