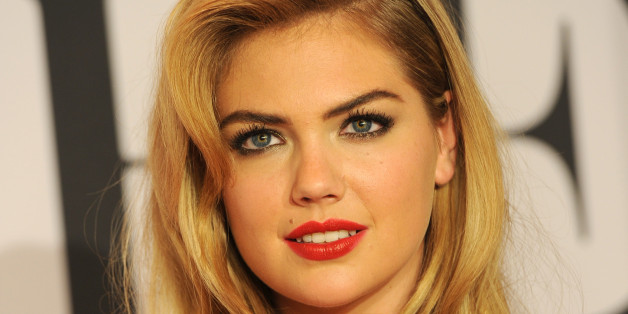 My name is Carly Ledbetter, and I am not a supermodel.
Besides my willowly frame and love for high heels, I'm not even close. I did a hat photo shoot once, and the only "scouting" I received was on the volleyball court. I only share one thing with a supermodel, and in the case of Karlie Kloss, it's just a namesake.
Now, I know for a fact that I will never look like Karlie, despite my shared belief that because of our similar names and love for cookies, we would probably be best friends in real life. But she's a 6-foot-1-inch Victoria's Secret model, and I'm just the girl that has a few drinks and "catwalks" for my friends at 2 a.m. But there's one supermodel that I've always identified with and she goes by Upton. Kate Upton.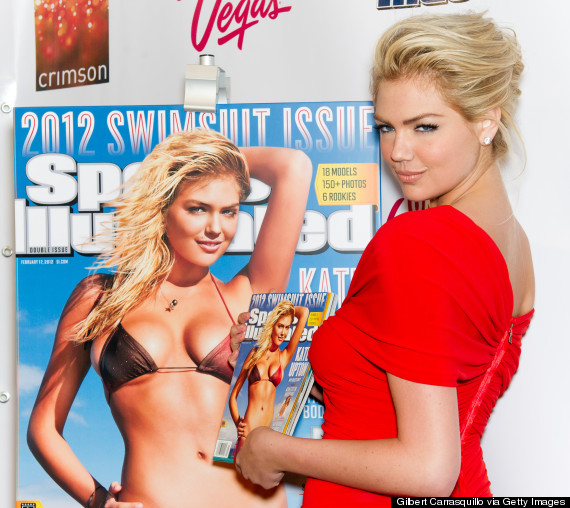 I was first "exposed" to Kate Upton with the 2012 Sports Illustrated Swimsuit Issue, as most of America snapped their necks at the cover girl making them blush at the supermarket. My friends and I bought the magazine and poured over it. As collegiate volleyball players, skinny was never an option, but strong was. That meant we always had a little more meat on our bones, and so does Kate. I'd never seen a girl with my body on the cover -- someone who was curvy-skinny with hips and boobs.
Although one of us is a supermodel for a reason, I could identify with her. Seeing a fellow curvy-skinny figure made me feel justified, like my body was real and other ones of "us" existed. I'd seen skinny, I'd seen curvy (more and more of it now, thank goodness), but I'd never been able to look at a magazine and see "me." I love my body, but I just don't get to see "me" on magazine covers, or even in the clothes I try to buy.
I am very skinny, but I also have broad shoulders, a large chest and, when it comes time to get pregnant, I'll be able to sneeze a baby out of my child-bearing hips. My teammates, who called themselves "Team Thick," always called me "Team Skinny Big Hips" (doesn't roll off the tongue so well), but I knew that in Kate, I had a teammate. Now that I've moved to New York City (where I'm lucky enough to write about Karlie Kloss and other fun things), I see "Team Thick" and skinnie-minnies walking every which way. But as soon as I exit my office doors, the image of Kate in "The Other Woman" movie poster smiles back at me, and my body image is reaffirmed. Curvy-skinny exists, and now I just need to inform the people who make my clothes.
BEFORE YOU GO
PHOTO GALLERY
All Things Kate Upton