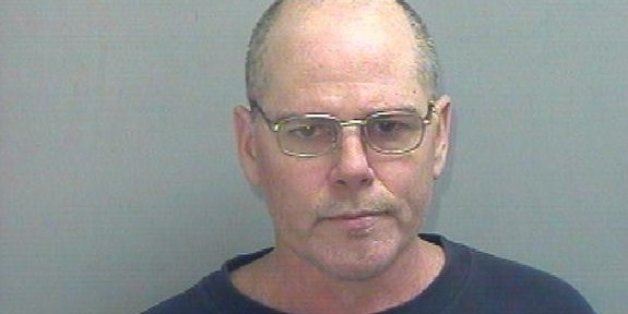 A Connecticut man was charged with first-degree manslaughter after allegedly beating his bedridden wife to death, later telling police that he was tired of changing her diapers.
John Dewees Jr., 49, had been taking care of his wife, 45-year-old Anja Dewees, who suffered from liver disease due to her excessive drinking, the suspect told authorities.
On May 20, Dewees allegedly pushed his wife into a tub and punched her in the head before taking her to bed. The following morning, the suspect woke up to find his wife dead, then allegedly wrapped her body in plastic and duct tape to hide the smell of her decomposing body, The Courant reported.
He was arrested two days later after allegedly confessing to a neighbor that he "killed his wife," according to court records.
After changing his story multiple times, first telling officers that she hit her head in the tub, Dewees confessed to punching Anja on the left side of her face and later elbowing her in the torso, police said.
"He said he did it because he was tired of changing diapers every day," an arrest warrant obtained by the publication said.
Dewees' wife suffered from liver disease for four years. The suspect did all the cooking and cleaning, along with bathing her, he told police.
The medical examiner who performed the autopsy on the victim determined she died of blunt force injury to the head with a skull fracture, and also suffered broken ribs, bruises, and possible strangulation, according to NBC Connecticut.
Dewees has now been placed on suicide watch after telling police he tried to slit his wrists so he could be with his wife in heaven.
At a court appearance last Tuesday, Dewees' adult son told police that his father had been abusive to him and his mother for years, and that he witnessed his dad hitting his mother multiple times over the years, WFSB reported.
Dewees is being held on a $175,000 bond.
Like Us On Facebook |

Follow Us On Twitter |

Contact The Author
BEFORE YOU GO
PHOTO GALLERY
Marriages That End In Murder