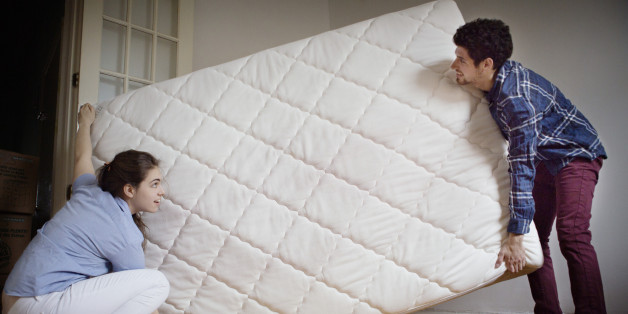 Dreading the toll on your bank account when you shell out for that new mattress you know you need? Consider this: The average unit price of a mattress in 2013 was just $286.29.
That's up 3.1 percent from 2012, according to the International Sleep Products Association (ISPA), a trade organization that releases an annual report on the mattress industry, but still relatively low, considering the price tags in the tens of thousands of beds with all sorts of high-tech bells and whistles available today.
While that average price includes a wide range of mattress sizes, queen-sized mattresses make up the bulk of those purchased and shipped in 2013 at 40 percent, followed by full and king mattresses at 15.4 and 15 percent, respectively, according to the ISPA.
But even a queen mattress doesn't have to break the bank. As seen in the chart below, more people bought queen-sized mattresses that cost less than $500 than at any other price point.
Obviously not everyone expects to sleep in the world's most expensive bed, but it can still be easy to lose sight of what matters most when it comes to a mattress: comfort. Factors like firmness are highly subjective -- and research suggests we're not all that good at picking out exactly what's comfortable for us -- and experts recommend spending some time "test driving" potential purchases.
You'll be glad you did, when you consider the benefits of buying a new one. Tossing and turning can sometimes be a sign it's time to replace your mattress, especially if you find you sleep better away from home. And a small 2009 study found that sleeping on a new mattress even reduced stress! And luckily, because no particular brand name or price tag can guarantee a superior product, our wallets can breathe a snore sigh of relief.
Correction: A previous version of this piece mischaracterized the proportion of people who bought a queen-sized mattress that cost less than $500.
BEFORE YOU GO
PHOTO GALLERY
Sleep Quotes