The nail salon industry isn't going to be happy about this news.
We've already written about how gel manicures can pose serious health risks, and now we've got some more information about manicures in general to back that up.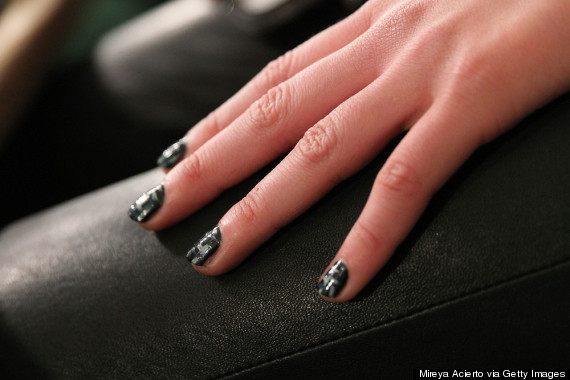 Although the risk for cancer remains small, your hands may be exposed to harmful UV rays during repeated visits to the salon, which can lead to unsightly "lizard claws."
Cosmo claimed that it would take nearly 250 years of weekly manicures to cause enough damage as a tanning bed might, but it now appears the risks are a bit greater as more researchers have studied the UV drying and curing lamps used in nail salons.
As Dr. Lyndsay Shipp, dermatologist at Georgia Regents University, told Nancy Shute of NPR, "No one had actually studied the lamps themselves... We thought we could add something to the puzzle." While studying the lamps, researchers discovered that these "higher-wattage light sources were correlated with higher UV-A irradiance emitted."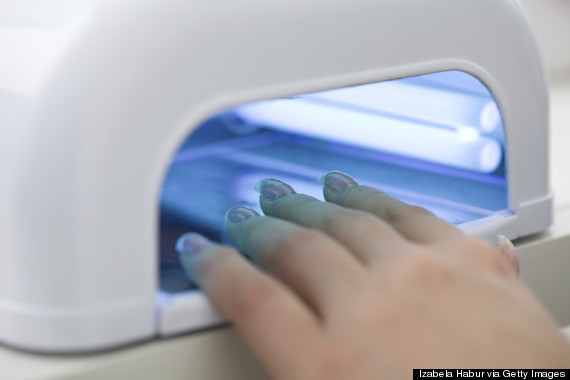 The new information on UV radiation may sound a bit scary, but to take more precaution when you go in for your next mani or pedi, here are a few practical tips to keep in mind:
1. Visit nail salons that use fans or LED lights instead of UV drying lamps.
2. Read nail polish labels to make sure toxic chemicals like dibutyl phthalate, toluene, and formaldehyde aren't included in your polish.
3. Take breaks between gel or regular manicures to keep your nails healthy.
4. Apply sunscreen to your hands before visiting the salon if you know in advance your treatment requires UV drying lamps.
5. If you run out of sunscreen, show off your incredible self-esteem by rocking UV-A protective gloves.
BEFORE YOU GO
PHOTO GALLERY
16 Tips To Grow Strong, Healthy Nails