When specifying the essence of what makes New York City New York City, we wouldn't point to the skyscrapers or the subways or even the dollar pizza. No, we'd have to highlight the ever-buzzing crowds of New Yorkers as the true defining feature of the great NYC, be they tourists, natives or transplants. Without people, the bustling city would look, well, something like this.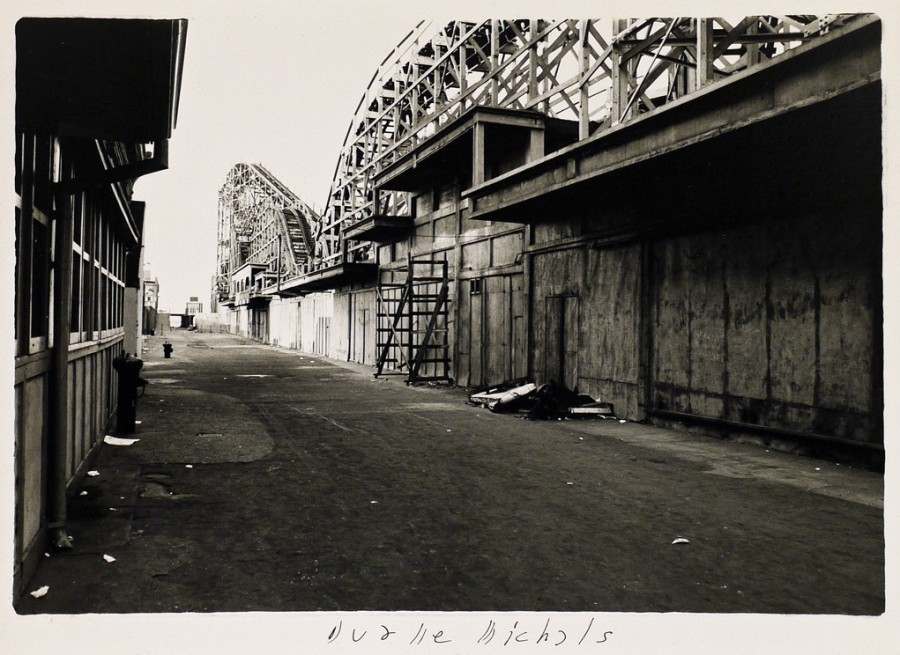 This uncanny vision is brought to you by Duane Michals, the photographer who, beginning in the 1960s, roamed the streets of New York in the wee hours of morning, before the city that supposedly never sleeps had woken up. The resulting images, as haunting as they are captivating, depict subway cars, barber shops, bodegas and laundromats without a single customer or passerby, a sight usually unimaginable to New York residents. The rare gelatin silver prints are being shown together for the first time at DC Moore Gallery.
Michals' artistic endeavor was inspired by Eugene Atget, who notably created a similar series on the streets of Paris. "It was a fortuitous event for me [to discover the work of Eugene Atget in a book]," Michals told the gallery." I became so enchanted by the intimacy of the rooms and streets and people he photographed that I found myself looking at twentieth–century New York in the early morning through his nineteenth-century eyes. Everywhere seemed a stage set. I would awaken early on Sunday mornings and wander through New York with my camera, peering into shop windows and down cul-de-sacs with a bemused Atget looking over my shoulder."
Indeed the images do look like the stuff of movie sets more than evidence of real life. There is something strangely beautiful about seeing the fast-paced city stripped of all noise and traffic, leaving a black-and-white skeleton in its wake. Take a look at the works below and let us know if you're as tripped out as we are in the comments.
"Empty New York" shows at DC Moore Gallery until May 31, 2014.
BEFORE YOU GO
PHOTO GALLERY
Iconic Black and White Photos in Color