It's been two whole weeks since the last "Game of Thrones" episode, and that's far too long for any diehard fan.
The series returns on Sunday, June 1, with "The Mountain and the Viper," the third-to-last episode of Season 4 which will feature an epic battle, among other things. You've likely watched the episode preview multiple times to try and figure out just what will go down, but we have a little bit more info thanks to some new photos and interviews with the creators and episode director. Here's what to expect from "The Mountain and the Viper."
Oberyn vs. The Mountain will be beyond epic
This is a no-brainer, of course. Dan Weiss and David Benioff teased the fight to Entertainment Weekly, saying "It's one of the best -- if not the best -- combat scenes we've done so far."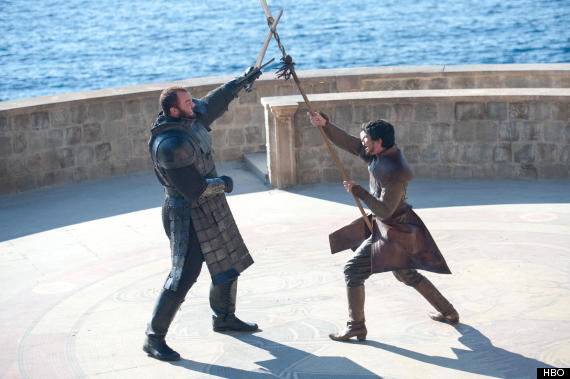 Oberyn will be a boss with a spear
Not all actors are skilled at stunt scenes, but Pedro Pascal, who plays Oberyn Martell a.k.a. the Red Viper, is a total pro. According to director Alex Graves, Pascal picked up his weapon and shot the sequence with ease.
The fight will be more than a bloodbath
Sure, things will get gory --it's "Game of Thrones" after all! However, the fight will also serve as a pivotal moment in the series. Graves told IB Times that the scene "is two people skimming the surface of one of the single most important events in the mythology of the show." In other words, it will tie a lot of things together.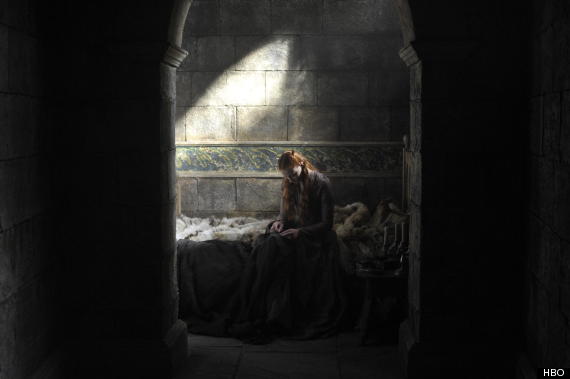 Littlefinger is going on trial
There will be "The Trial of Littlefinger" in Episode 8, which Graves described as the beginning of a big storyline for Sansa. Since she was the only witness to Littlefinger murdering her Aunt Lysa, it will be interested to see if the sneaky Petyr Baelish gets away with murder once again or is finally caught.
"Game of Thrones" airs on Sundays at 9 p.m. EDT on HBO.
BEFORE YOU GO
PHOTO GALLERY
"Game Of Thrones"