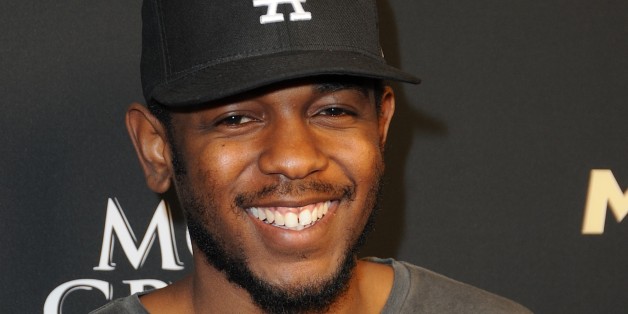 Kendrick Lamar keeps it real, and his newly purchased California home is proof.
The Grammy-nominated rapper reportedly purchased a 4-bedroom home in Eastvale for a modest $523,500. An hour away from Los Angeles, the surprisingly-normal house is certainly not what one might envision GQ's Rapper of the Year to purchase.
In today's rap game, Lamar seemingly stands alone in his modest purchases. Back in February, Rick Ross dropped $5.8 million on Evander Holyfield's 109-room mansion in Georgia. Fellow California resident and rapper Tyga owns a $6.5 million 7-bedroom home in Calabasas fully equipped with a movie theater, spa, pool and waterfall. In 2012, Drake moved into a flashy $9 million mansion in the Hollywood Hills complete with a tennis court, volleyball court, wine cellar and horseback riding arena.
A Compton native, Lamar has emphasized the dangers of materialism both in interviews and on tracks like "Vanity Slaves Pt. 2." It's refreshing to see a down-to-earth celeb who'd rather keep up with the Joneses than the Kardashians.
Note: This article initially cited a CNN Money report for the average home cost in Eastvale. As that story is no longer available at the CNN website, the link has been removed.
BEFORE YOU GO
PHOTO GALLERY
Celebrity News & Photos