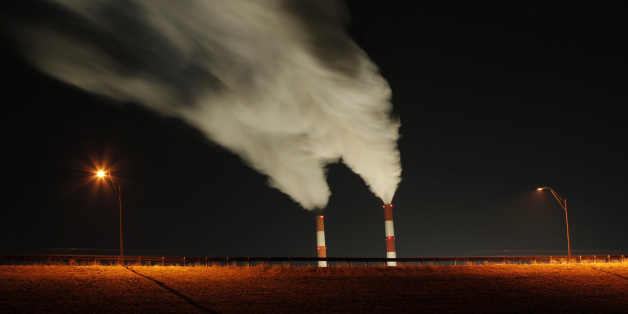 WASHINGTON, June 1 (Reuters) - The U.S. Environmental Protection Agency plans on Monday to propose a 30 percent cut in carbon dioxide emissions from existing U.S. power plants by 2030, the Wall Street Journal reported on Sunday.
The proposed reductions would be based on 2005 emission levels, the newspaper said, citing two people briefed on the plan.
States would have flexibility under the plan to decide on how to achieve the reductions, including through cap-and-trade programs, the Journal said, adding they must enact the rules and submit compliance plans by June 2016.
The White House and the EPA declined to confirm or comment on the rules before they are released.
President Barack Obama said in his weekly radio address on Saturday that the United States had to do more to reduce carbon emissions so that children suffering from asthma and other related ailments did not face further problems as a result of polluted air.
The rules are intended to help Washington meet international obligations to reduce U.S. greenhouse gas emissions blamed for global warming, but the White House's focus on human health benefits is part of a sales pitch to drum up support from the public.
Fighting climate change could become one of the top domestic policy achievements of the president's second term and getting public support is critical as the White House prepares for an onslaught of criticism from industry and Republicans.
Obama, who departs Washington for a trip to Europe on Monday, will not attend the unveiling of the proposed rules by EPA Administrator Gina McCarthy. (Reporting by Peter Cooney; Additional reporting by Jeff Mason, Mark Felsenthal and Valerie Volcovici; Editing by Jim Loney)
BEFORE YOU GO
PHOTO GALLERY
15 Ways You Contribute To Climate Change