Life moves fast, especially for all you New Yorkers out there. On your average commute to the office, between the train delays, the pushy pedestrians, the strangely long line at the bagel place, we're not surprised you're not exactly drinking up the scenery.
But then again, rush your way through New York City and you'll miss one of the many reasons you moved there in the first place. No matter how fast you're trying to get from Point A to Point B, we highly recommend taking one, small moment to pause and look up.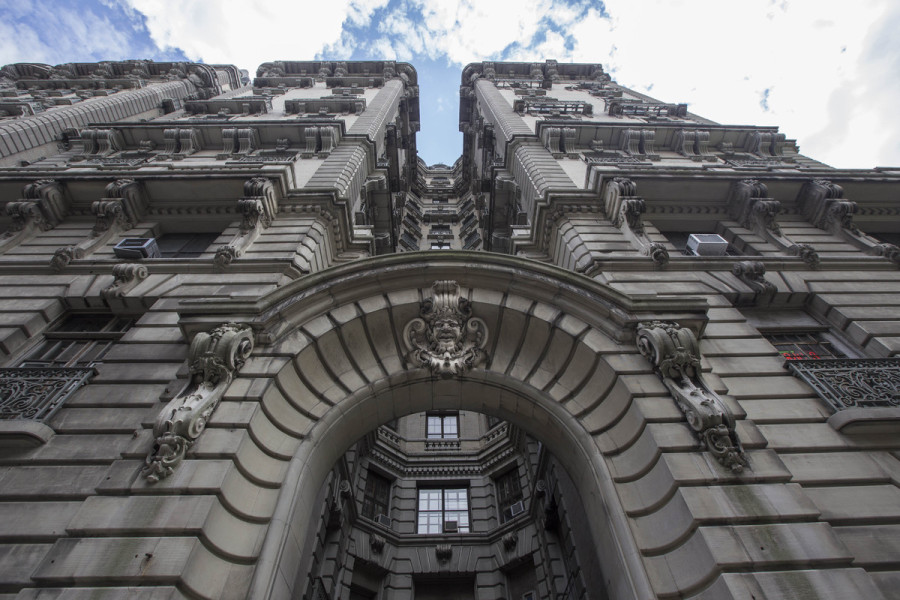 Below, you'll see 12 gorgeous reasons why. We've captured a selection of New York buildings that, head on, look like nothing special. But take a moment, crane your neck and you'll see the mundane ground floors morph into something different altogether, their highest levels emitting a magnificence we'd never suspect.
Scroll down and watch your average-looking Duane Reade or Pret A Manger blossom into glorious architectural feats. Whether flaunting Greco-Roman columns, Baroque ornamentation or futuristic geometry, the following buildings really couldn't say it much clearer: Look up, New York!
BEFORE YOU GO
PHOTO GALLERY
Top 10: Women in Architecture