Whether you're a diehard "Ghostbusters" fan or think "The Life Acquatic" is Wes Anderson's best movie, there's really no wrong way to enjoy the work of Bill "Party Crasher" Murray.
But what does your favorite Murray movie say about you? Now you can find out with this handy comic by comedian Steve Patrick Adams. Steve writes:
"Bill Murray is clearly the most likable person on this planet. I'd even go so far as to say that he is the most likable in ALL POSSIBLE WORLDS, if it weren't for the chance that another world exists with its own Bill Murray."
We couldn't agree more. Check out the comic below and see more of Steve's work on his website.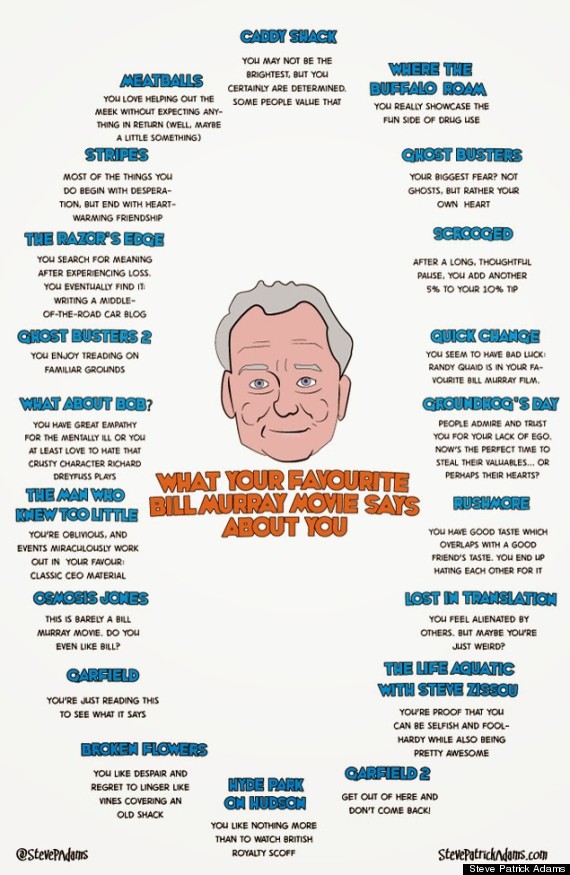 BEFORE YOU GO
PHOTO GALLERY
Bill Murray GIFs