By now, you probably already know that gun violence is both a serious and urgent issue, not only in the United States but worldwide. What you might not know, however, is the role YOU can play in both keeping illegal guns off the street and funding programs to educate children on the dangers of guns, simply by doing something you already love to do -- shop.
Armani Exchange announced Monday that they have teamed up with Liberty United, a company which has worked to reduce gun violence since 2013 by destroying illegal guns and bullets and turning them into beautiful (and durable!) pieces of jewelry. The efforts began in Africa, where 35,000 guns have already been destroyed. Now, the focus has shifted to the U.S.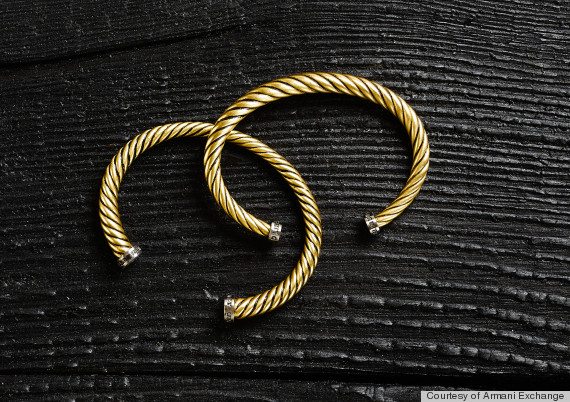 Together, the brands have designed two "Torc" bracelets, made from bullet shell casings and gunmetal. According to a statement, 20 percent of profits from the collection will "aid in funding programs aimed at reducing gun violence"
The bracelets retail at $98.50 each, but you can contribute through social media as well. Armani Exchange will donate $1 to Liberty United for each eligible* tweet or Instagram that uses the hashtag #OpenArms during the month of June. Although, once you take a look at the pieces below, we have a feeling you're going to want to get one of your own.
As Peter Thum, founder or Liberty United says in the video above, "If you want to deal with problems, you have to have guts." We applaud both brands for their work to stop gun violence, and push toward a safer future.
Head here to purchase.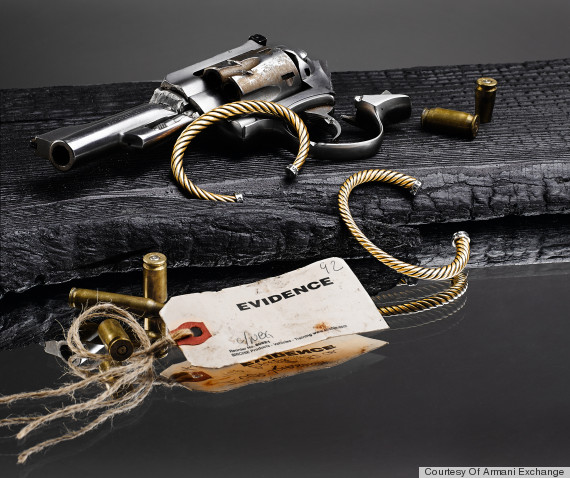 *Eligibility: Only persons over the age of eighteen (18) years who are located in and legal residents of one of the states of the United States (other than Alabama, Hawaii, Maine and Massachusetts) or the District of Columbia at the time of entry are eligible to participate. The Program is void where prohibited.