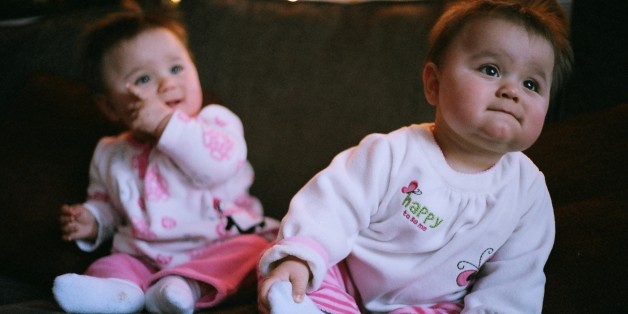 When twin girls Jamisen and Jacksen grow up, they'll have plenty of photos to remind them of their childhood. They're only 5 now, but they've been photographed more than 20,000 times by their dad.
Their father, Geoff Black, started taking photos of "his ladies" when they were born -- like most parents do -- and he hasn't slowed down since. Black didn't know much about photography before the girls arrived, but he has learned different styles by checking out other work on Flickr. Now, he posts images of his daughters to his page, "The Ladies -- Life With Identical Girls."
As the two have grown and developed, so has Black's photography style. "I figured out how to shoot images of babies and toddlers, I now need to figure out how to shoot a decent image of little girls," he told The Huffington Post in an email.
The 3-year-old stage was difficult because the girls weren't interested in staying still for the camera, but now, they love it. They even have their own cameras. "Being able to look back upon several years of their growth and joys is an incredible gift," Black said.
Check out Black's work below and click over to Flickr to see more.
BEFORE YOU GO
PHOTO GALLERY
Dads On How Daughters Have Changed Them