By just looking at her toothy smile and the way she jumps furiously on a trampoline, you would think Desirae Cechin was just like any other boisterous 4-year-old.
But in many ways, Desi's seemingly boundless energy belies her poor health.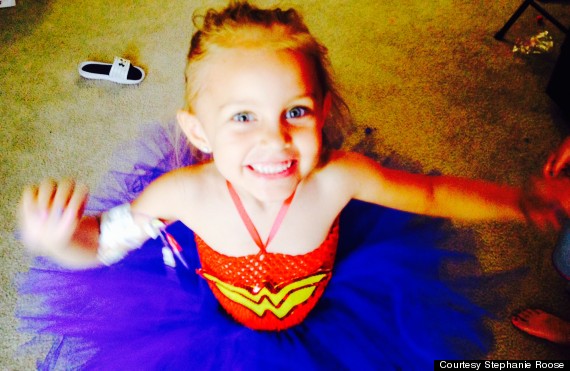 The blonde-haired Indio, California, girl is fighting a rare and aggressive form of cancer. Her parents are desperate to get her access to a potentially life-saving treatment, but it's not covered by their insurance, which means they need to raise $300,000 to help their daughter, according to their fundraising page.
Back in April, after complaining of severe stomach pain, Desi was diagnosed with stage 4 neuroblastoma, a pediatric cancer that strikes about 650 children per year in the U.S., the New York Daily News reported.
Desi is currently undergoing treatment at Loma Linda University Children's Hospital, but her parents want to raise enough money to take her to Memorial Sloan Kettering Cancer Center in New York, which specializes in neuroblastoma and has a higher survival rate than any other hospital in the U.S., according to the girl's fundraising page.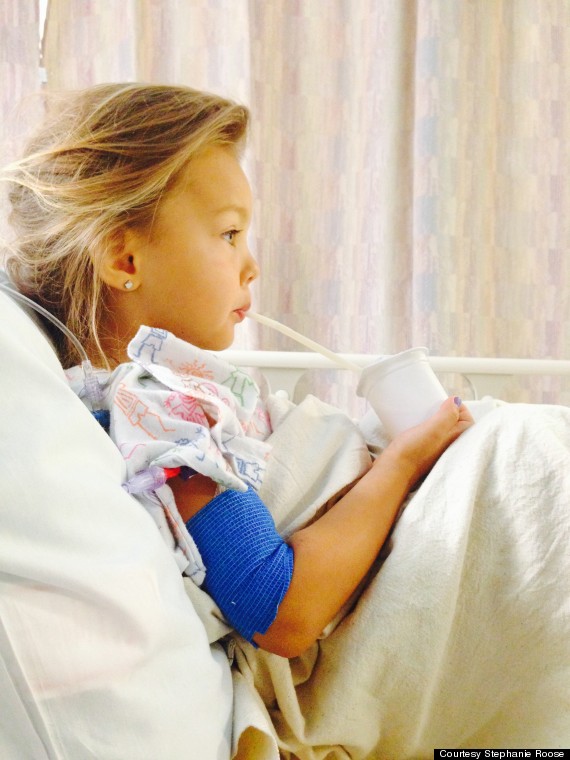 At least three-quarters of Sloan Kettering's high-risk neuroblastoma patients get through surgery to remission, and 60 percent of those patients are long-term survivors a decade later, the Daily News reported. High-risk neuroblastoma patients treated outside Sloan Kettering have an average survival rate of around 40 percent five years later.
To date, the family has raised a little more than $25,000 and Desi has been doing her part to spread the word and keep her family pushing forward.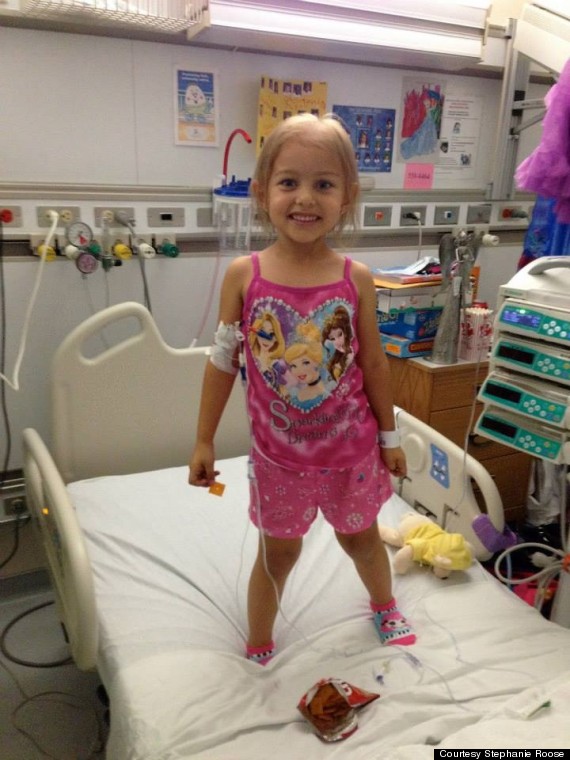 "She's stronger than me," Laura Palada, Desi's mother, told KESQ. "[Desi's] stronger than I'll ever be and it's funny I look up to her and admire her."
To help Desi in her cancer fight, find out more about how you can donate to her YouCaring campaign here and how you can support her on Facebook here.
BEFORE YOU GO
PHOTO GALLERY
Family Trying To Raise Funds For Treatment For Girl With Cancer