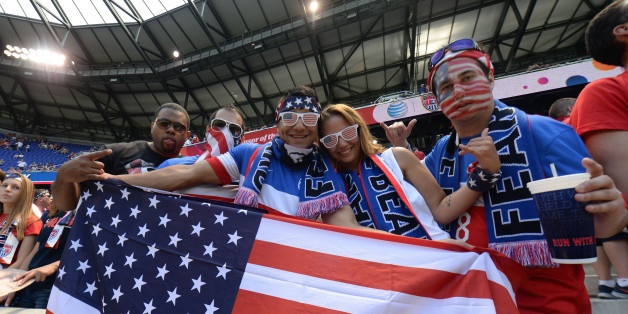 Forget the white picket fence and the two-car garage. There is a new dream grabbing hold of the American consciousness. It is not simply a pursuit of material goods in the workaday rat race of modern life. It is the pursuit of respect and history in the world's beautiful game. It is the dream of winning the World Cup.
The New American Dream @AmericanOutlaws tifo for #USAvTUR pic.twitter.com/SM0IXHR2fp

— U.S. Soccer (@ussoccer) June 1, 2014
When the U.S. men's national team took the field at Red Bull Arena in New Jersey on Sunday to face Turkey in the second match of its Send-Off series, the fans in attendance provided a raucous welcome, complete with several World Cup-focused banners. Prominent among the signs on display was one depicting the Statue of Liberty holding aloft the World Cup trophy. Along with the depiction of Lady Liberty, the aspirational and inspirational tifo included the slogan, "The New American Dream."
The 2014 World Cup begins in Brazil on June 12 and the first match for the U.S. team is scheduled for June 16 against Ghana. The United States is making its seventh straight appearance in the World Cup but has advanced to the quarterfinals just once during that span.