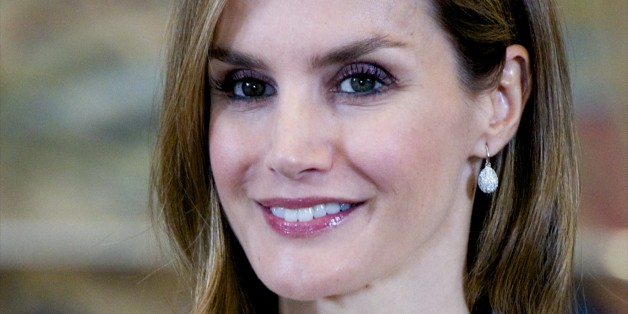 Congratulations are in order for the new King of Spain, Felipe! CNN reported Monday that the 46-year-old prince will be taking over the throne from his father, King Juan Carlos I, who feels it's time for a younger leader.
But a new reign doesn't just mean change for Spain, it also means a new queen. Felipe's wife, and arguably one of our favorite royals (besides Kate Middleton, of course), Princess Letizia will take over for Sofia, who has held the title since 1975.
Even though we don't always agree with Letizia's sartorial choices, the 41-year-old has, on occasion, pleasantly satisfied our stylish royal fix. Now that she is emerging as queen, we can't wait to see what she steps out in next.
PHOTO GALLERY
Princess Letizia's Style