Your case of the Mondays can go jump in a lake: It's National Leave the Office Early Day. This is THE MORNING EMAIL for Monday, June 2, 2014.
The Scuttlebutt
TOP STORIES
CARBON CRACKDOWN
"The Environmental Protection Agency's proposed standards for power plants will call for a 30 percent cut in emissions by 2030, according to a report in The Wall Street Journal on Sunday afternoon. The … plan will lead to a 25 percent cut in emissions by 2020. The standard would use a 2005 baseline for the cuts..." Here's what this means for friends of coal. [HuffPost]
FELLOW SOLDIERS UNHAPPY WITH POW RELEASE
"The sense of pride expressed by officials of the Obama administration at the release of Army Sgt. Bowe Bergdahl is not shared by many of those who served with him -- veterans and soldiers who call him a deserter whose 'selfish act' ended up costing the lives of better men." The trade itself gives a rare window of insight into the Taliban. Meet the Guantanamo detainees the U.S. traded for Bergdahl. [CNN]
SPAIN'S KING JUAN CARLOS TO ABDICATE
"Spain's King Juan Carlos, who led Spain's transition from dictatorship to democracy, will abdicate so his son Felipe can become the country's next monarch, Spanish Prime Minister Mariano Rajoy told the country Monday in an announcement broadcast nationwide." Here's why the switch makes sense. And meet the new King and Queen. [AP]
STATESIDE: Mass Shooting Weapons of Choice
This graphic breaks down the weapons used in U.S. mass shootings over the past 30 years. Everything the GOP feared about Obamacare is becoming a reality. Donald Sterling's girlfriend has allegedly been beaten in NYC. There is a nationwide hunt for this man after explosives were found in his San Francisco home. And a woman tied her newborn to the back of her wedding train.
In more high tech than a rattle news, here are babies chasing laser pointers.
INTERNATIONAL INTRIGUE: Coloring Outside The Lines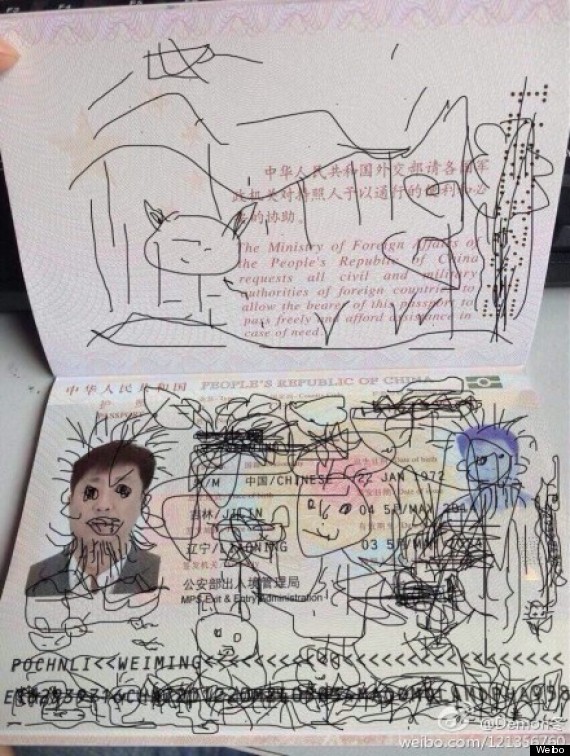 Warning: if your kid doodles on your passport, you may not be able to leave South Korea. Palestinian legislators created a unity government in a move that will likely raise tensions with Israel. Russia will submit a U.N. resolution urging an end to violence in Ukraine, which is about the equivalent of Donald Sterling covering "Ebony and Ivory." Secretary of Defense Chuck Hagel accused China of "destabilizing Asia." And police in India used water cannons on women protesting last week's horrific gang-rape and murder of two teenage girls.
In baby porcupette news, here's one gnawing away on his favorite stick.
BUY! SELL! BUY! Google Hacks
A group of flight attendants took 35% pay cuts for American Airlines after the industry plummeted after 9/11 but have never been compensated for doing so. The breakdown of the uber rich's personality traits reminds us that the path to success is not paved with dinners of cereal. Finally, a definitive guide to tipping. These Google search hacks will up your search engine game. And frontier markets are where the money's at.
In alpaca news, this one loves getting wet.
SCOUTING REPORT: Swinging for the Fences

This is what it looks like to break a bat on a strike out. FIFA might reconsider its decision to host the World Cup in Qatar. We might be in the middle of a sports franchise purchasing bubble. And here's how you recover from French Open upsets in style.
In victorian leisure news, this dude wrote a tribute song to gazebos.
CULTURE CATCH-UP: Dark Villain Movies Make $$$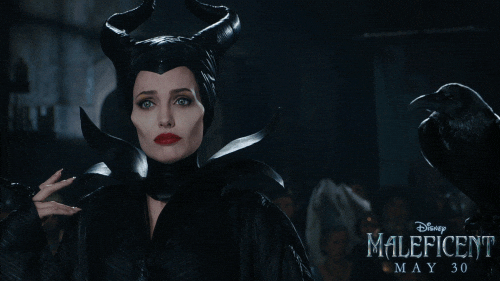 Angelina Jolie had the largest opening weekend of her career. No one wants to direct "Ant-Man." No one. "Enlisted" fans, you might be in luck. You're more likely to get married on "The Bachelorette" if you have a graduate degree. Yes, you read that correctly. "The Arsenio Hall Show" has bit the dust. And we're still catatonically rocking back and forth after THAT scarring "Game of Thrones" scene.
In cattastic news, here are felines incorporated into classic art.
LIVIN': We Will Sit More, Thank You Very Little
So this article tells you whether you should exercise more or sit less. Neither sound particularly appealing. Here are nine foods you need to be eating this summer -- dibs on the watermelon. Check out how you use all of your mind, Magneto-style. And this is what it feels like if you're having a panic attack.
In au revoir gopher news, see what your favorite Bill Murray movie says about you.
OTHER PEOPLE'S BUSINESS: Sandra Bullock's Nabbed A Superhero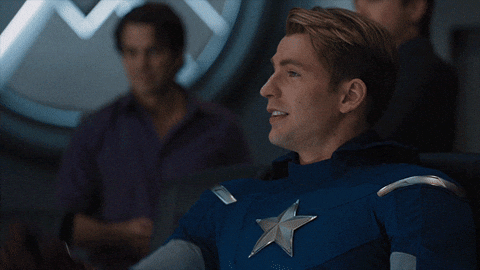 Guess which Hollywood hunk Sandra Bullock is dating? Bling Ring alert: Miley Cyrus' home was broken into. Do celebrities really not have security systems? Ann B. Davis, the iconic housekeeper from "The Brady Bunch," has died. Melissa Etheridge got married! And you won't believe how short Kaley Cuoco's hair is now.
In why we love the internet news, here are cats in "Game of Thrones" outfits.
TWITTERATI
@wilw: Ran to the store to get medical beer. Heard a mom, about my age, tell her small, not-listening child, "You're killing me, Smalls."
@HistoricalPics: The Red Hot Chili Peppers in their early years pic.twitter.com/HeSLQSpA5l

@JonSnowBastrd: Game of Thrones, the show that brutally kills off all your favorite characters and your feelings don't matter.
@TheIronSherk: You don't know poor until you cancel HBO and have to wait for Game of Thrones to appear online like some kind of vagrant.
@GettyImages: Can you believe it? Japanese farmers create pentagon-shaped fruit http://t.co/abX1gaQTUa via @MailOnline pic.twitter.com/RrqTtNggnF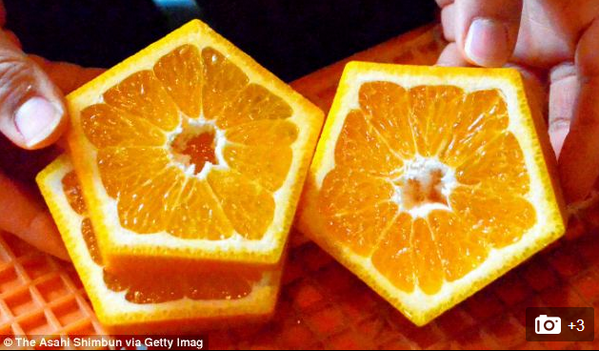 ONE MORE THING
This is what it looks like when a star is born. And no, we're not talking about Judy Garland or Barbra Streisand.
Got something to add? Send tips/quips/quotes/stories/photos/events/scoops to Lauren Weber (lauren.weber@huffingtonpost.com). Follow us on Twitter (@LaurenWeberHP). Does somebody keep forwarding you this newsletter? Get your own copy. It's free! Sign up here.