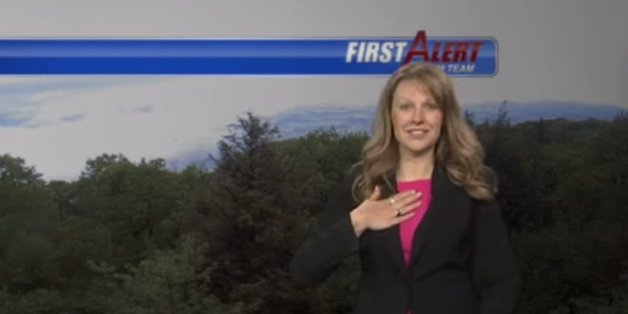 Getting the hiccups is bad enough as it is. Getting them on live TV while reporting the news is...well...sort of just hilarious.
That's exactly what happened to WHSV's meteorologist Aubrey Urbanowicz while she was delivering the weekly forecast, and no matter what, she couldn't stop.
Seeing as drinking water upside down wasn't an option, she just continued to do the report.
WATCH:
(h/t: FTVLive)