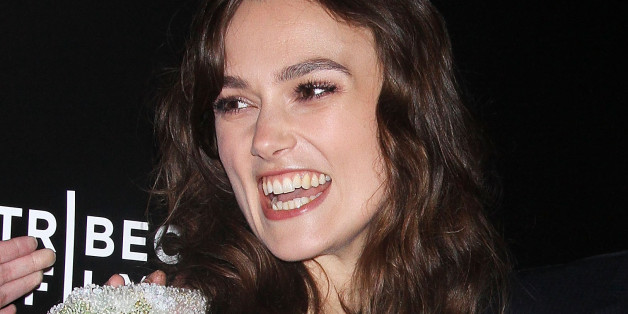 When Keira Knightley was a teenager, she was busy starring in major blockbusters like "Bend It Like Beckham" and "Pirates Of The Caribbean: The Curse of the Black Pearl." But she recently said that those formative years should really be about getting drunk and getting into trouble.
Knightley is the cover star of the July issue of Elle UK, and told the magazine why she wouldn't encourage her teenage daughter to act, should she ever have one:
"Oh, 100 percent, I'd absolutely tell her not to. I would 150 million trillion percent be totally discouraging of [her] doing anything like that. I think you need to be, actually, because if the kid is going to do that then they have to do it on their own. And I would say teenage years should be done privately. You should be going out and getting unbelievably drunk, getting into ridiculous situations, making mistakes. That's what that time of life is about and we should do that privately, one million trillion zillion percent."
The 29-year-old continued, "Saying that, I don't regret it -– I wouldn't do my life any differently, but having lived through it … There was a very long time when [interviewers] were all, 'Well you're a sh-t actress and you're anorexic and people hate you,' which, for a teenager or somebody in their early 20s, is a very strange thing."
Knightley married Klaxons singer and keyboardist James Righton back in May 2013, but she doesn't have to worry about raising a teenager just yet, as they have no children together. The actress co-stars with Maroon 5 frontman Adam Levine in the upcoming indie romance, "Begin Again," set to hit theaters June 27.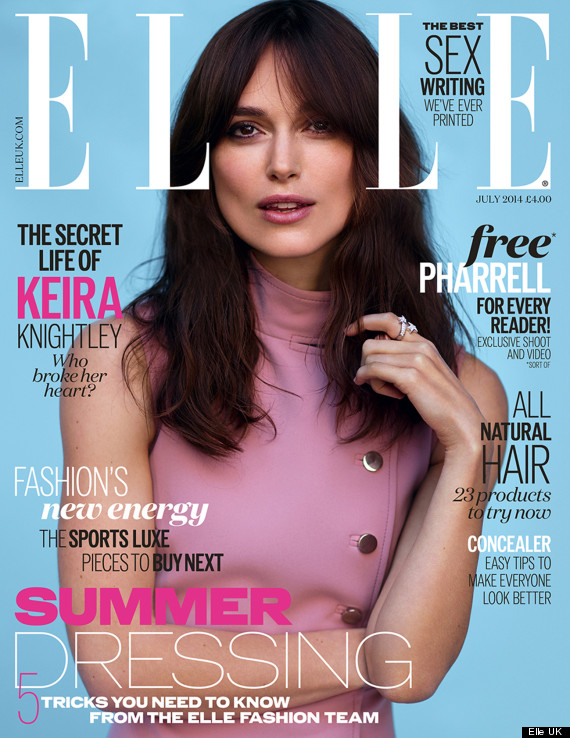 Read the full interview from Keira Knightley in the new issue of Elle UK, on newsstands June 5.
BEFORE YOU GO
PHOTO GALLERY
Celebrity News & Photos