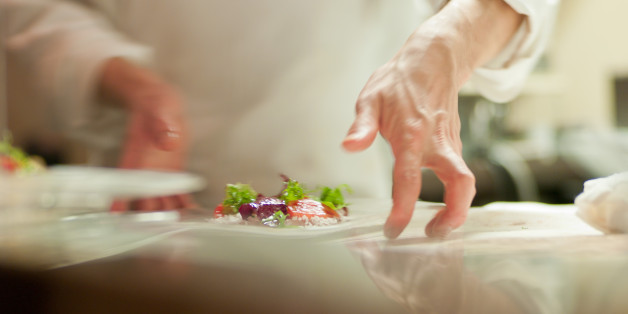 Despite norovirus's reputation as a "cruise ship bug," the illness is actually commonly contracted from food service settings, often from food workers who are infected, according to a new report from the Centers for Disease Control and Prevention.
Cruise ship-related outbreaks only account for about 1 percent of reported norovirus outbreaks, the CDC said.
Norovirus is marked by nausea, diarrhea, vomiting and stomach pain, and causes 19 to 21 million illnesses a year (as well as 56,000 to 71,000 hospitalizations, and 570 to 800 deaths), according to the CDC. It's spread by coming into contact with an infected person or surface, or consuming contaminated food or water.
The new report examined 1,008 norovirus outbreaks reported between 2009 and 2012 by state, local and territorial health departments.
Food contamination was involved in 520 of the outbreaks, with the majority (70 percent) of these outbreaks having to do with an infected food worker. In a little more than half of the food contamination-related outbreaks, the the food workers used their bare hands to touch ready-to-eat foods (which include raw produce for salads/sandwiches, baked goods, or already-cooked items).
Among the 324 outbreaks where a specific food was implicated, nearly all (more than 90 percent) were contaminated upon final preparation of the food (i.e. assembling the sandwich using all the prepared raw or cooked ingredients). Three-quarters of these outbreaks were also consumed raw.
The single foods most likely to be implicated in a norovirus outbreak? Leafy vegetables, fruits and mollusks.
To curb norovirus outbreaks, the CDC recommends that food service workers engage in proper hand-washing hygiene, and use disposable gloves and utensils when handling food. The CDC also recommends food safety training and certification food service workers and kitchen managers, respectively, as well as making sure sick food service workers stay home for at least 48 hours after being sick if they're experiencing vomiting or diarrhea.
Last year, the CDC found that leafy greens were the No. 1 source of food poisoning, with about one in five food poisoning illnesses being linked to this kind of vegetable. However, the CDC found in that same report that poultry-related food poisoning was responsible for the most deaths (about one in five).