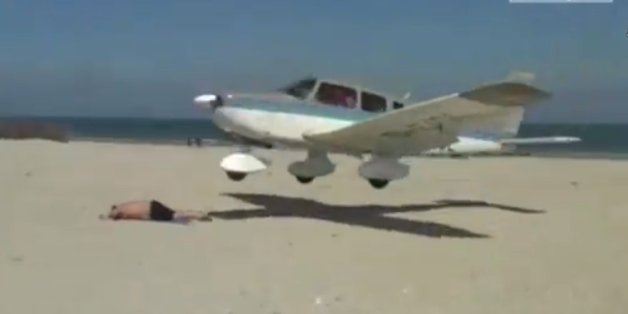 It was the wurst moment of this German beachgoer's life.
The video below shows a man lazing in the sand on the tourist archipelago of Heligoland, when suddenly a plane swoops seemingly out of nowhere.
The incoming flight just barely misses the man's bare back -- and nicks a fence post -- before touching down on a nearby landing strip.
The man looked up and saw the small plane approaching before flinging himself down in defense, a bystander told the Daily Mail.
The pilot apologized, saying he didn't notice the man until it was nearly too late.
"It wasn't one of my greatest achievements in the cockpit," he told a German newspaper.
We're inclined to agree.
BEFORE YOU GO
PHOTO GALLERY
World's Scariest Runways (VIDEOS)